Looking for the best animated movies on Netflix? You've come to the right place.
This article The Best Animated Movies on Netflix, will present you with some of the must-watch animated movies which are currently streaming on Netflix that you should never miss.
In 2013, when Netflix began to produce animated content, all of the prevailing movies were produced by companies like DreamWorks Animations. However, Netflix originally started to develop animated movies in 2018 under Netflix Animation as a subsidiary and now they have got a collection of amazing animated movies which are loved by everyone regardless of their age.
Animated movies got a separate audience to consist of both young and adults from all around the world as many are attracted to the visually captivating manner these movies have and their timeliness of the messages.  
Now without a delay let's go and check these 24 animated movies that are currently streaming on Netflix.
Animated Movies on Netflix
1. Madagascar (2005)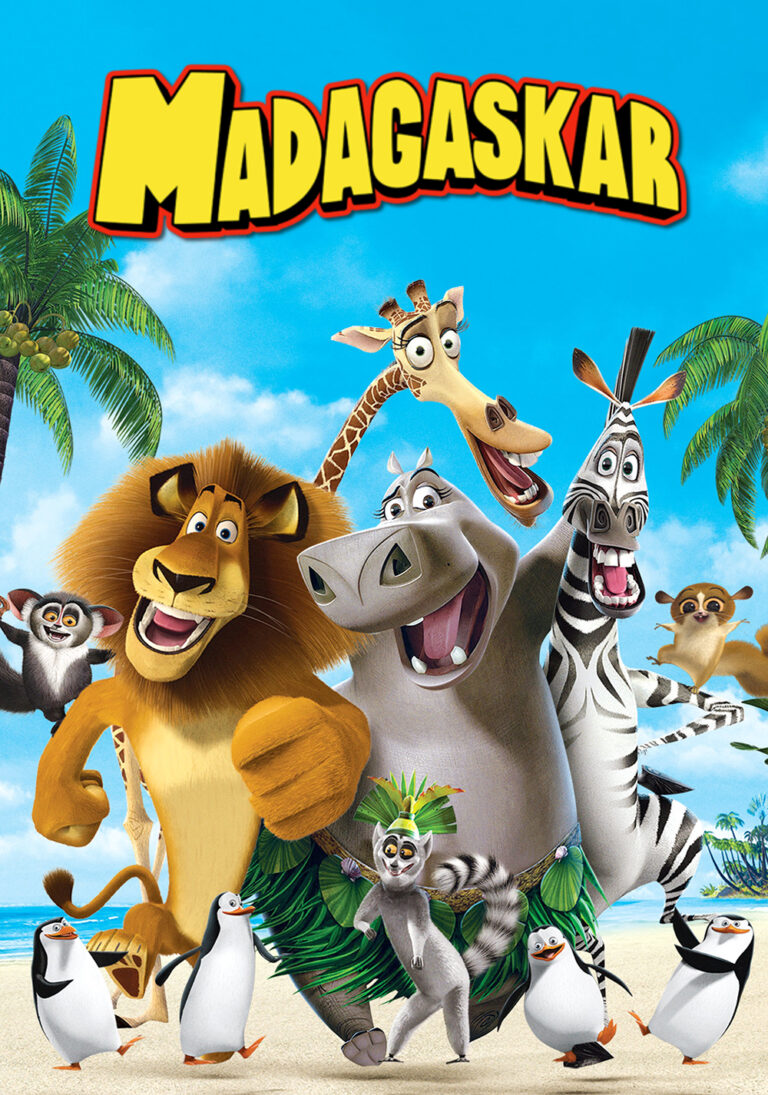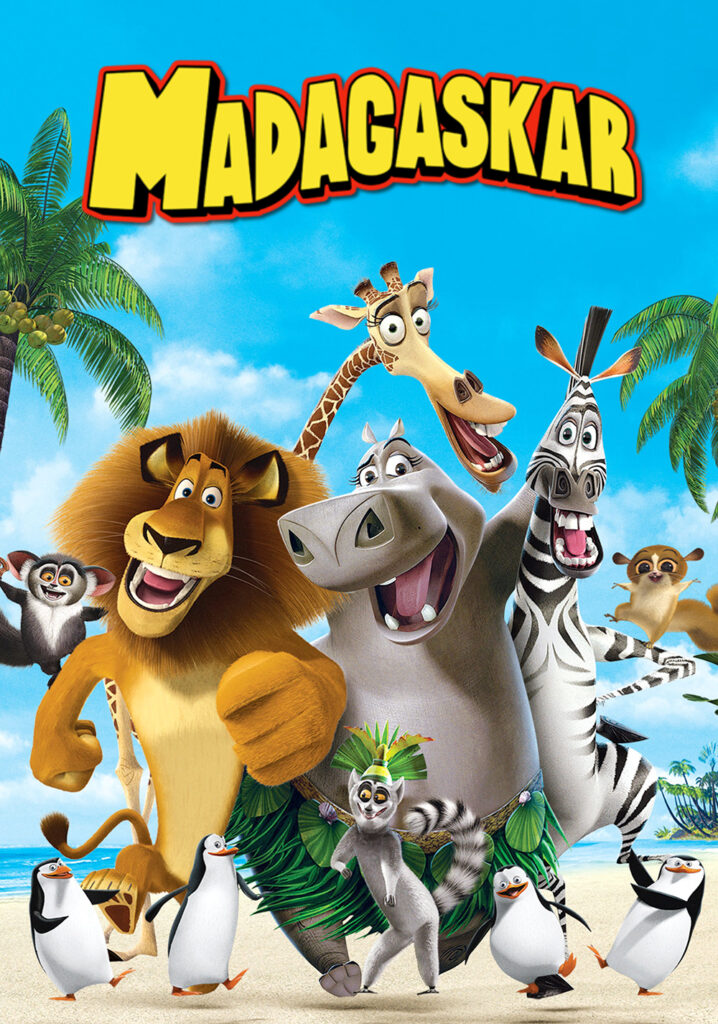 The movie is about a group of zoo animals after they find themselves washed ashore on the island. They had to go through a series of misadventures. There they befriend a group of lemurs after they defend them from the savage fossas. However, troubles followed them when the only carnivore in the group, Alex succumbs to his savage side.
The movie is voiced by artists like Ben Stiller, Chris Rock, David Schwimmer and Jada Pinkett Smith.
2. The Croods (2013)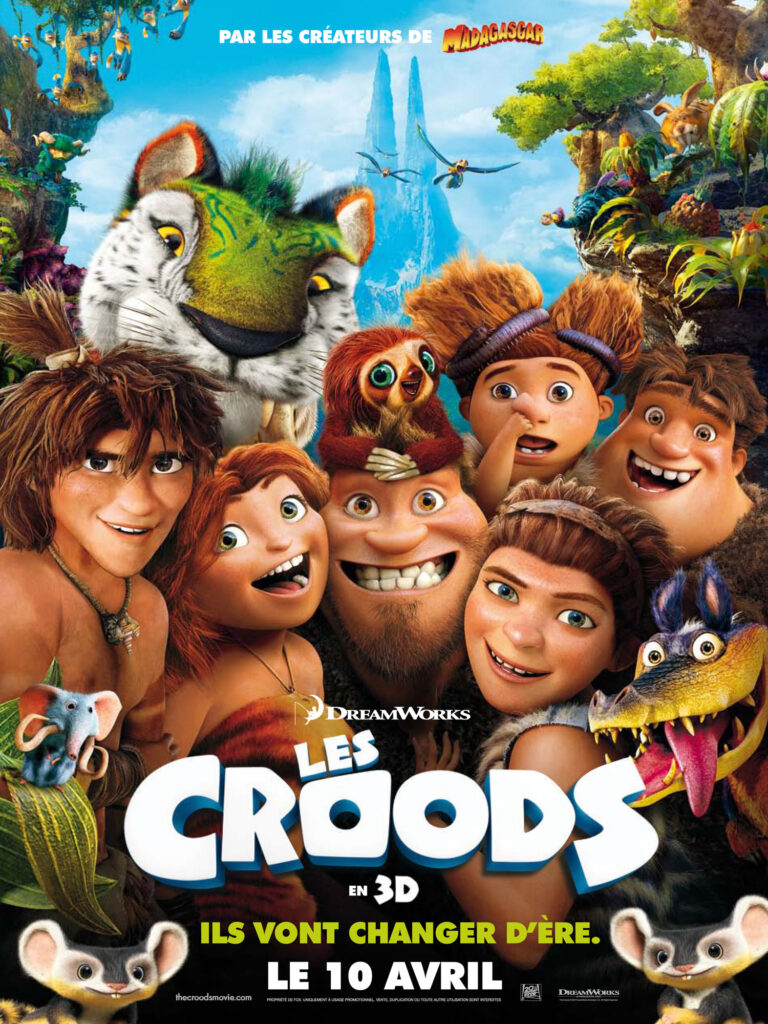 The story in The Croods is woven around the Neanderthal family Grug, Ugga, Eep, Thunk and the feisty Grandmother where they live according to their father's old lifestyle. However, Eep; the rebellious teenage daughter finds a more inventive caveman named Guy who warns her that her family has to find another place for their caves before the impending destruction of the world. Grug; the father at first does not believe the story of this evolved caveman but soon he gets to know what he predicted was true.
3. Despicable Me (2010)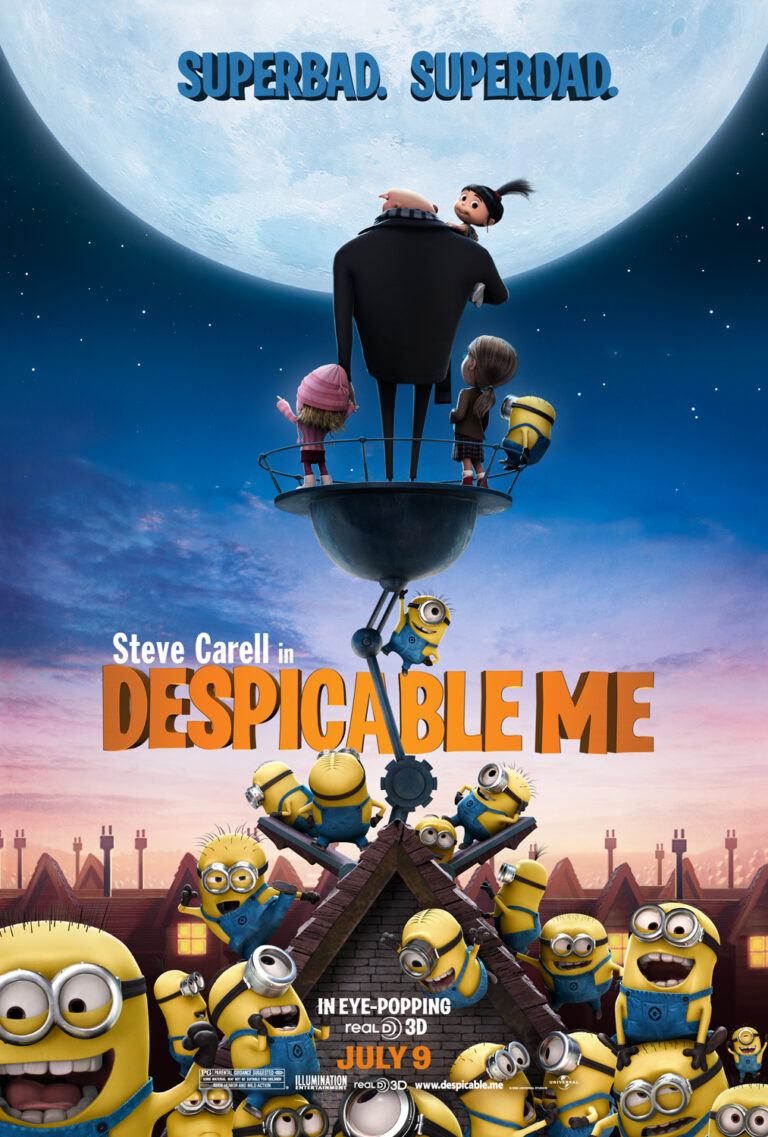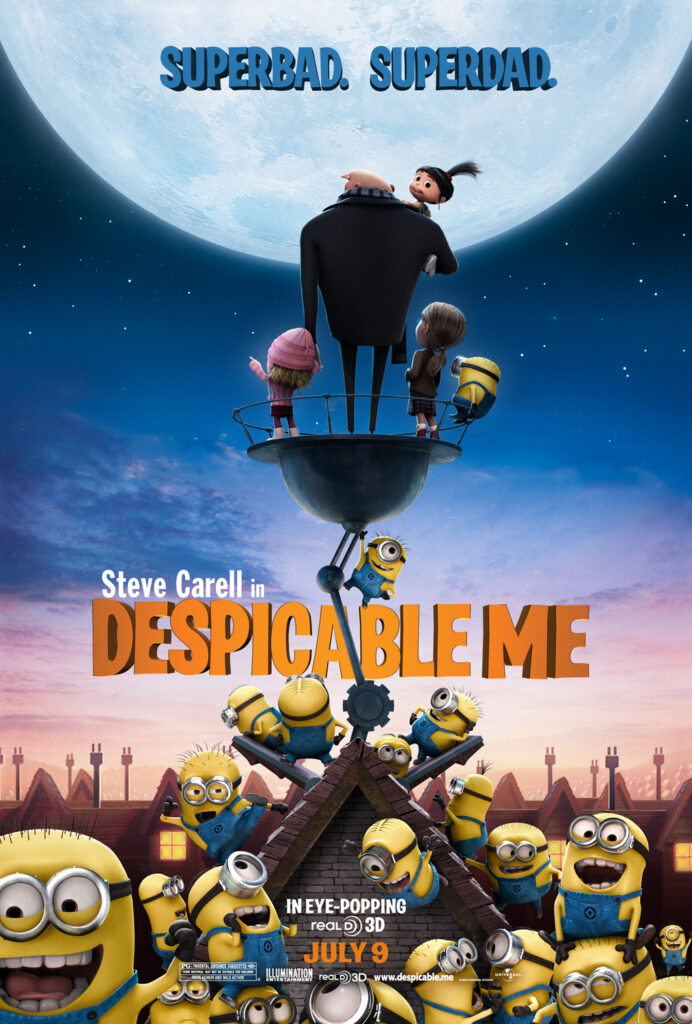 Despicable Me is the story of a wicked, super villain named Gru (voiced by Steve Carell) who conspires to steal the moon with his army of little yellow minions and his weapons and war machines. However, three adorable orphaned girls change Gru and change his heart who wanted to make Gru, their father.
4. Minions (2015)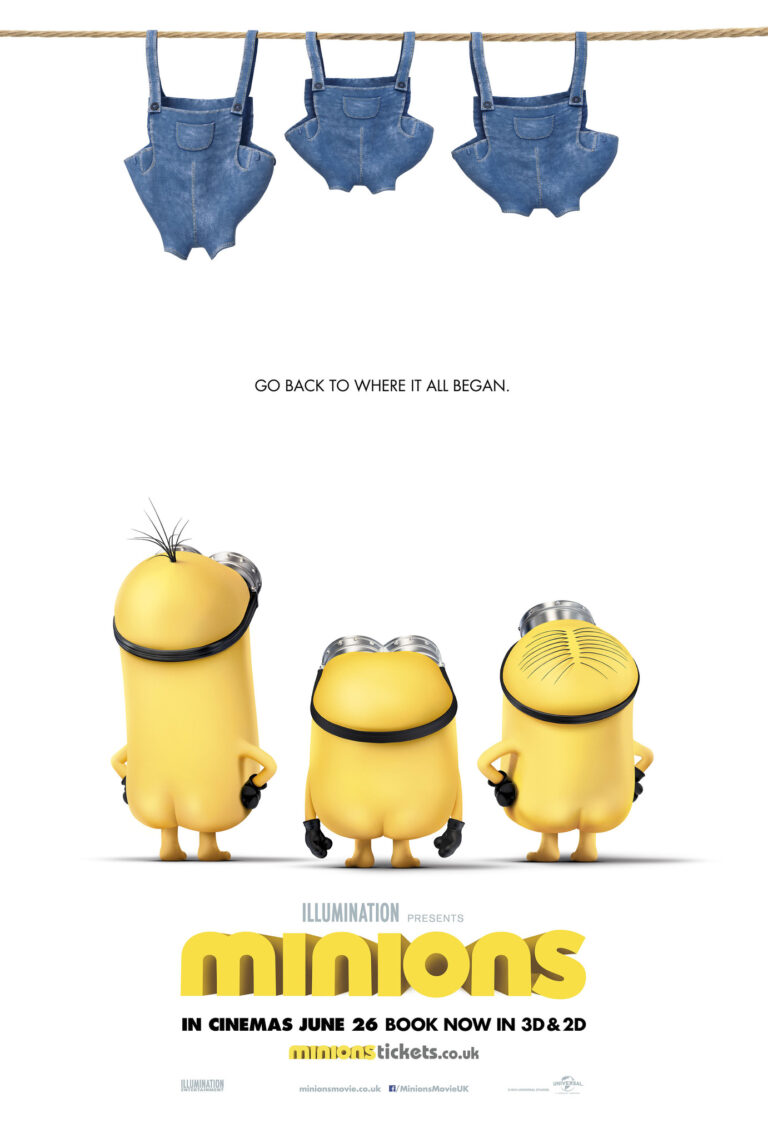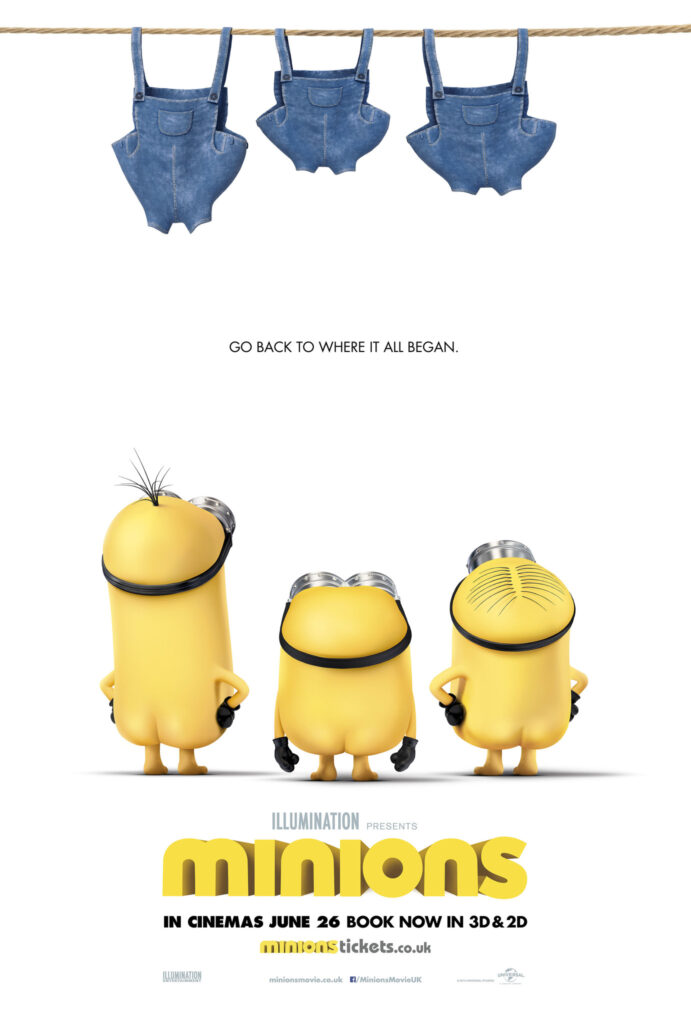 If you loved Despicable Me, then definitely you will love this animated movie too. The story revolves around the three minions; Kevin, Stuart and Bob. The three of them are in search for a new evil boss to rule their species as they discovered their species cannot live without a master to grovel for. In the story, these three are hired by Scarlet Overkill; the popular female super villainess to steal the Imperial State Crown from Queen Elizabeth.
5. Megamind (2010)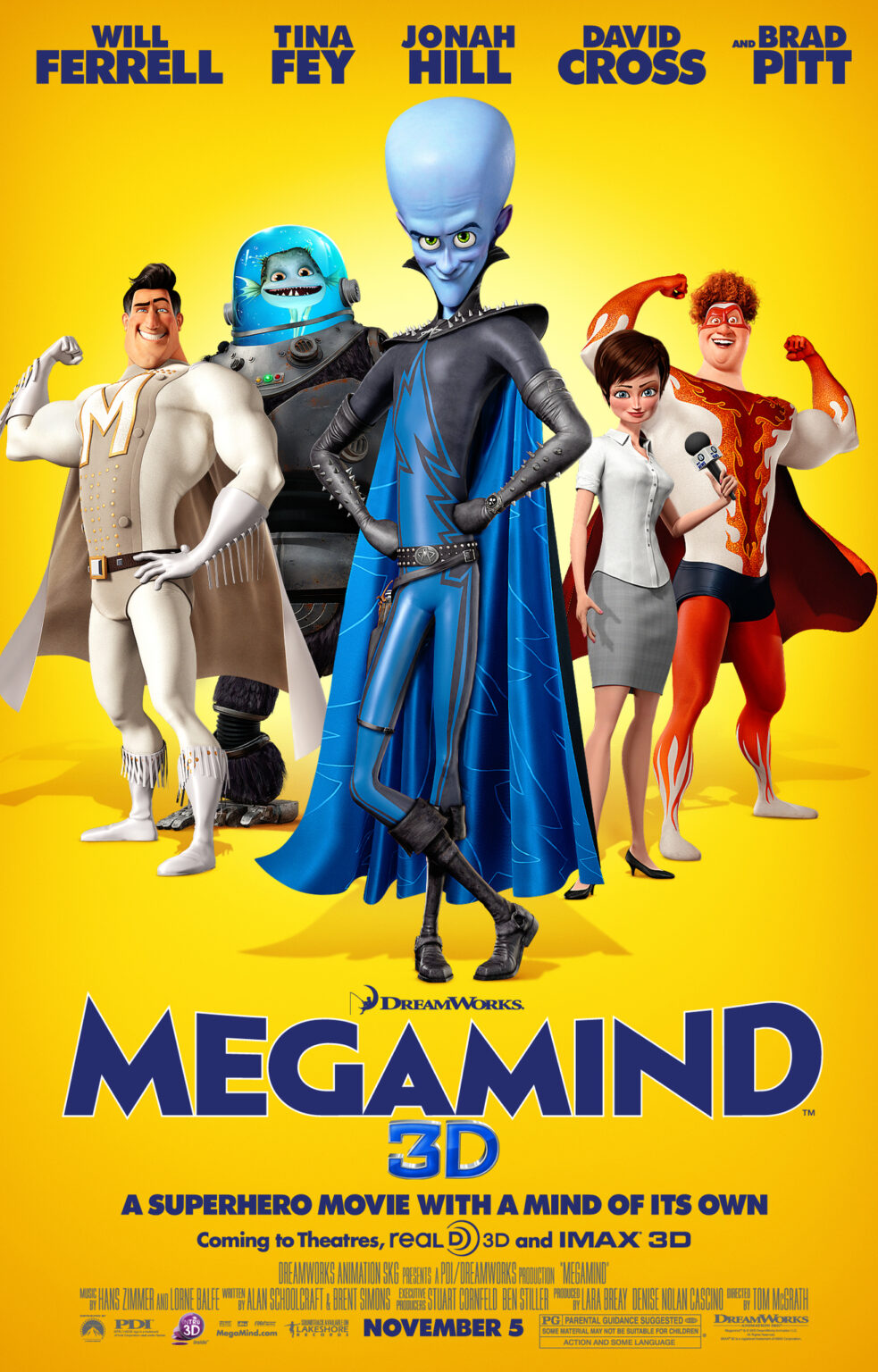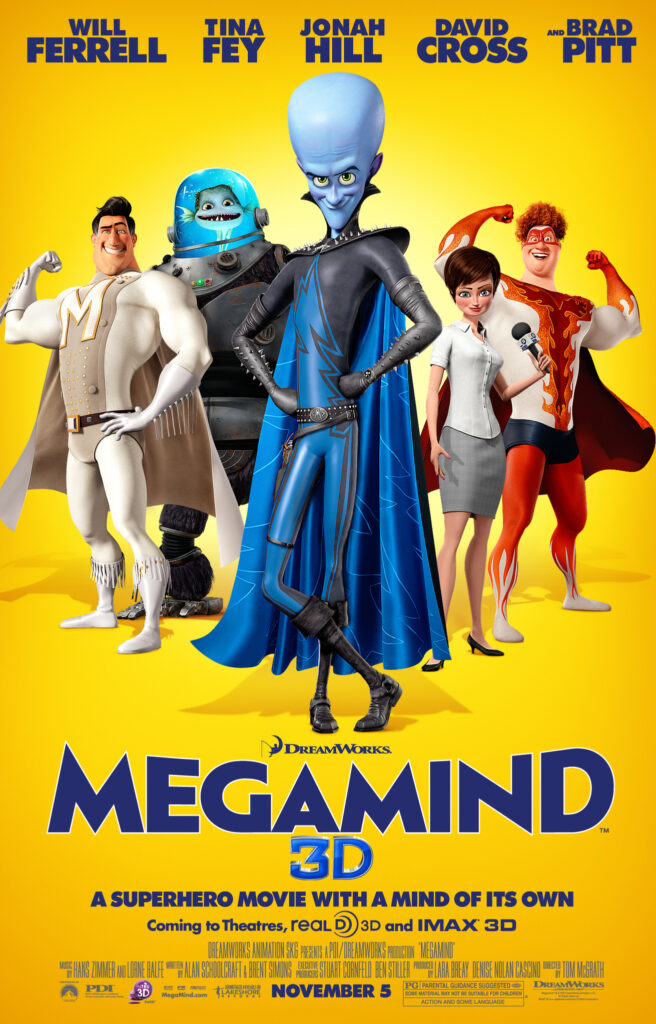 The movie Megamind is about the super-intelligent alien and a super villain named Megamind (voiced by Will Ferrell) who dreams to defeat his enemy, the heroic Metro Man (voiced by Brad Pitt). He manages to defeat his enemy but soon realizes that without Metroman, he has no purpose in life. Therefore he creates a new enemy to replace the previous one, but this new enemy decides to be the bad guy since it is more fun than being the hero.
6. Pets United (2019)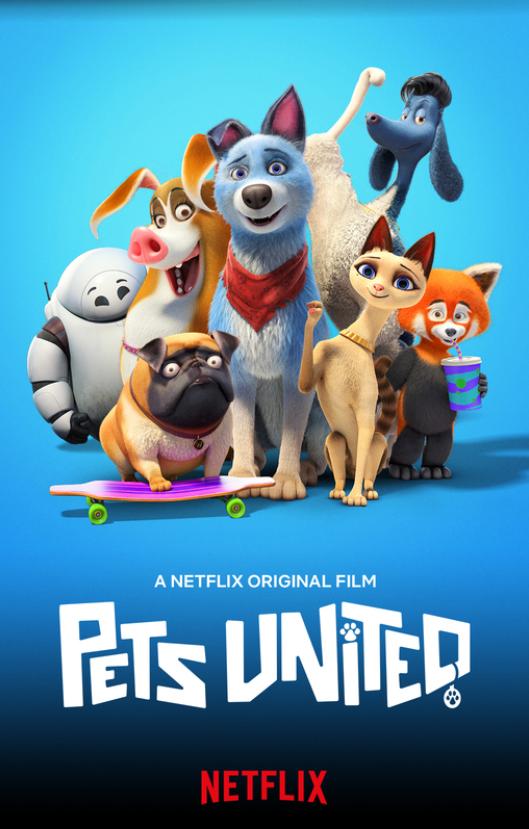 This is an animated movie starring Natalie Dormer, Eddie Marsan and Jeff Burrell. Also, this is a sequel to the movie named Animals United streamed in the year 2010. The story is about a group of spoilt, selfish pets and a pampered glamour cat named Belle to get together and made a pack of unlikely heroes against a robot-takeover of the hypermodern metropolis that they live in.
7. Over the Moon (2020)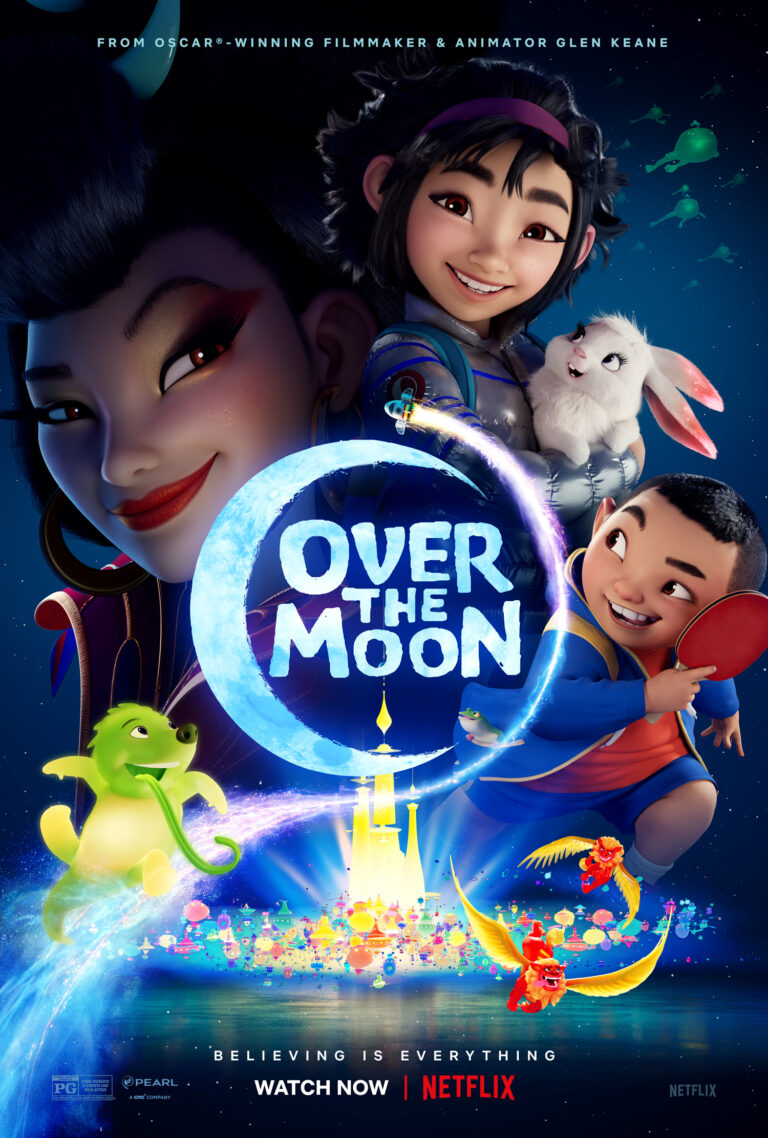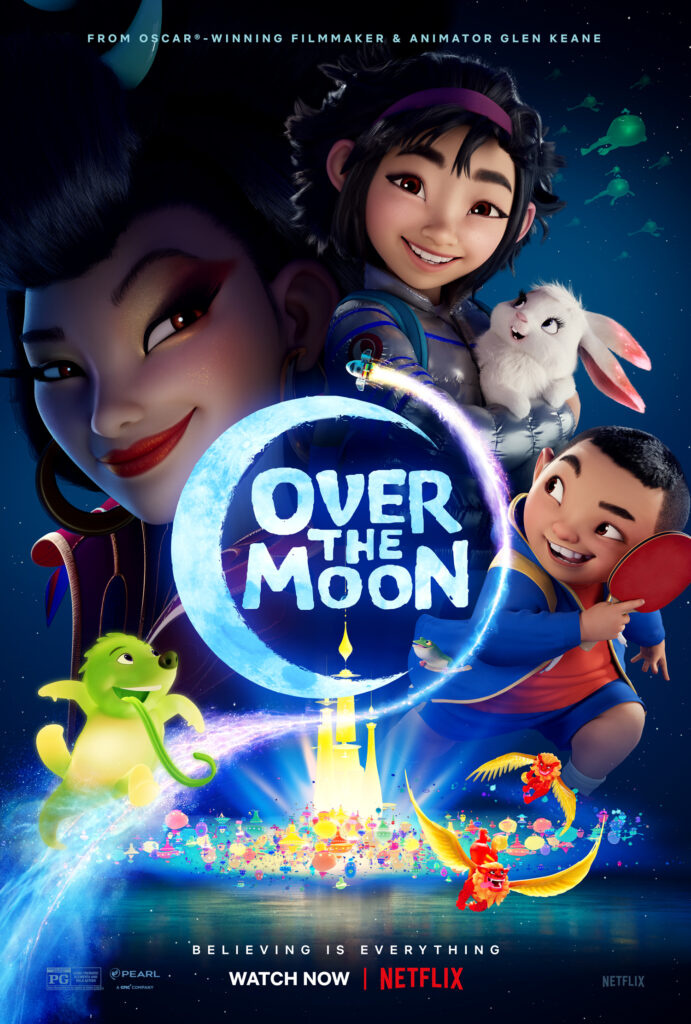 The story revolves around a 14-year-old Chinese girl named Fei Fei (voiced by Cathy Ang) living with her recently singled father after the death of her mother. The girl not being able to stop grieving for her mother clings to her mother's traditional stories of the goddess Change (voiced by Phillipa Soo)which lives on the moon. She tries to make her father believe that the goddess still exists and persuade him to stop looking to start a new family.
8. Boss Baby Back in Business (2018)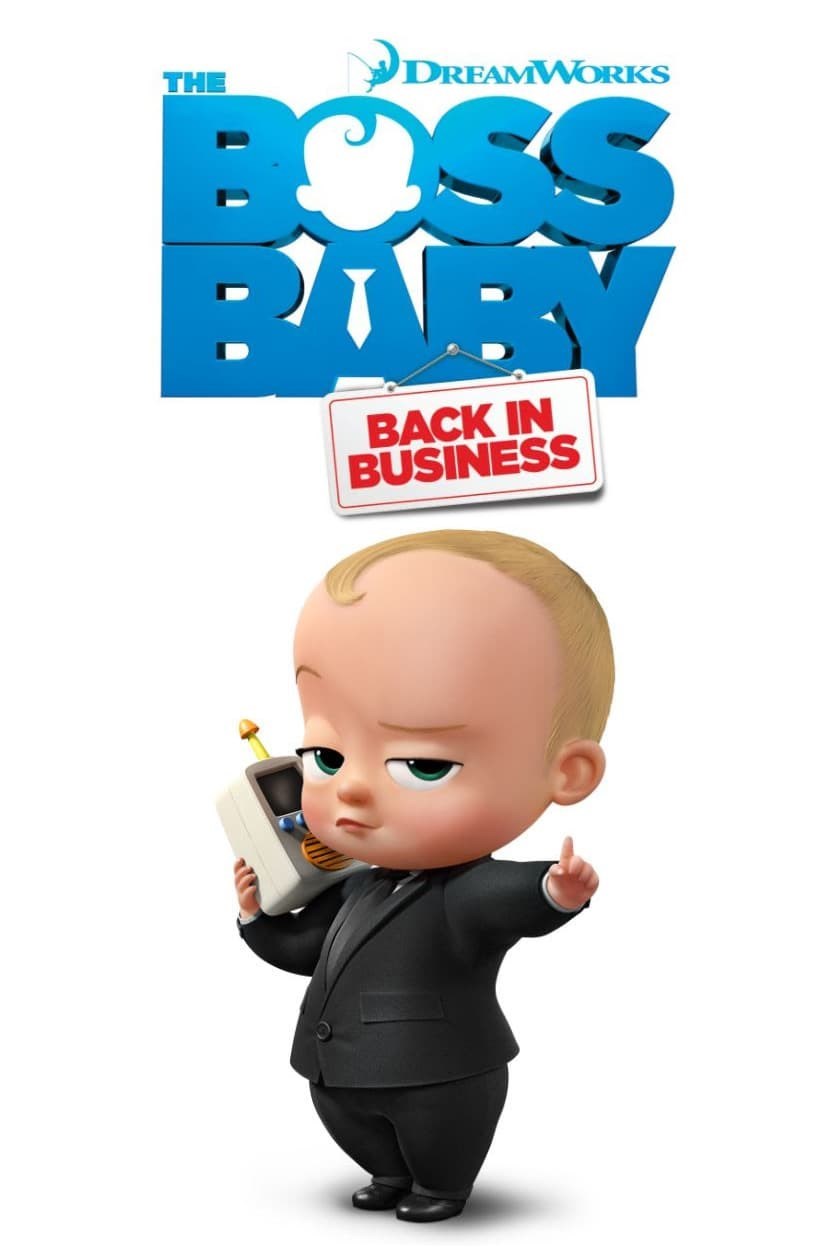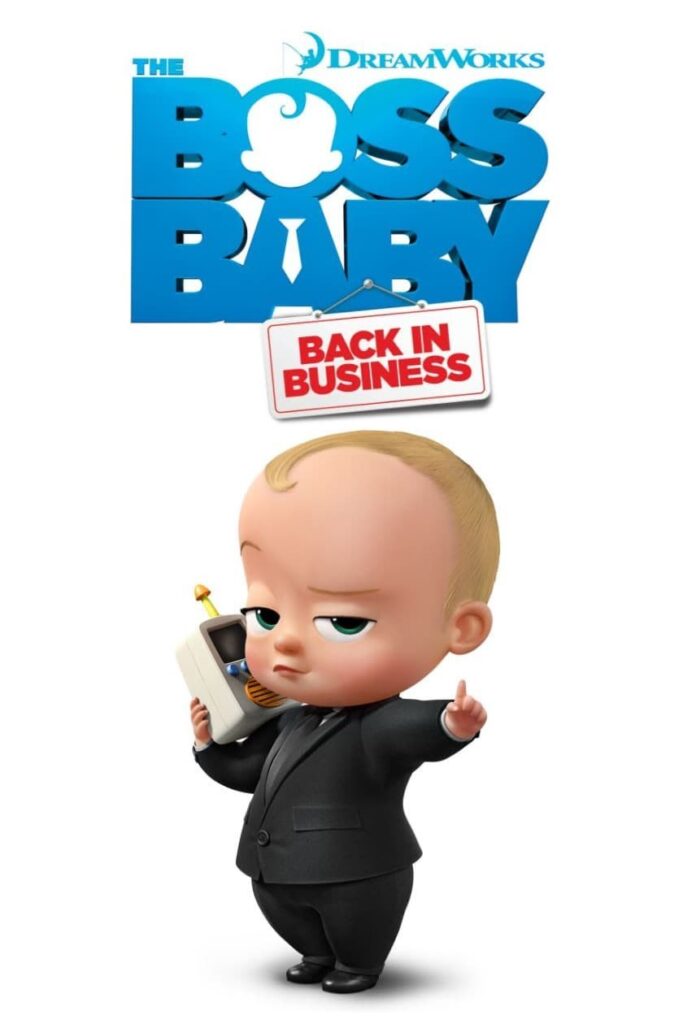 The Boss Baby Back in Business is an American animated movie produced by DreamWorks Animations and a follow-up of the 2017 movie The Boss Baby based on a book by Marla Frazee.
The story goes on as the Boss Baby brings his brother, Tim with him and tries to save their town from Bootsy Calico. The Boss Baby was once thrown out from the Baby Corp but in the end, he became the CEO of Baby Corp.
9. Wonder Park (2019)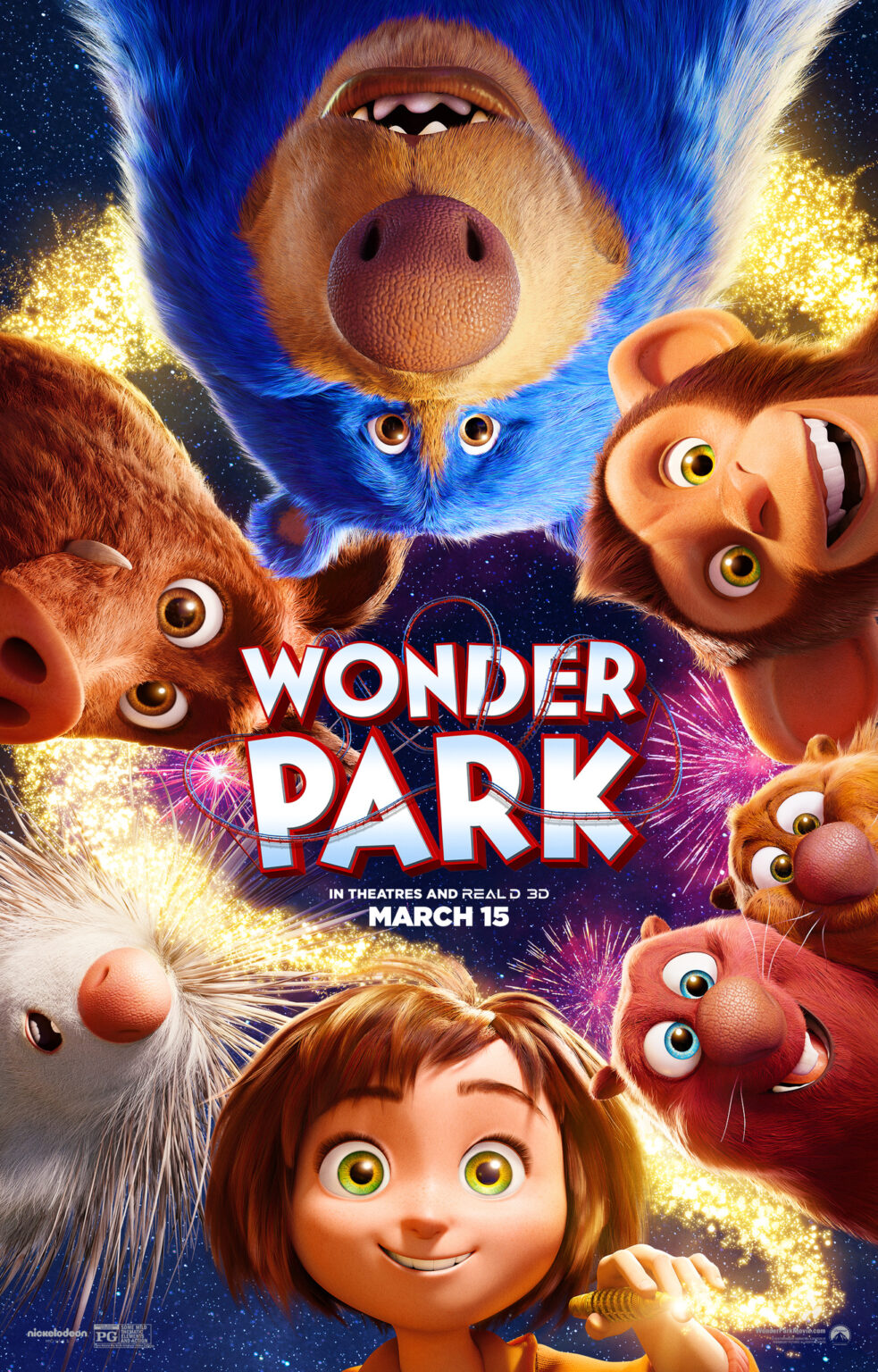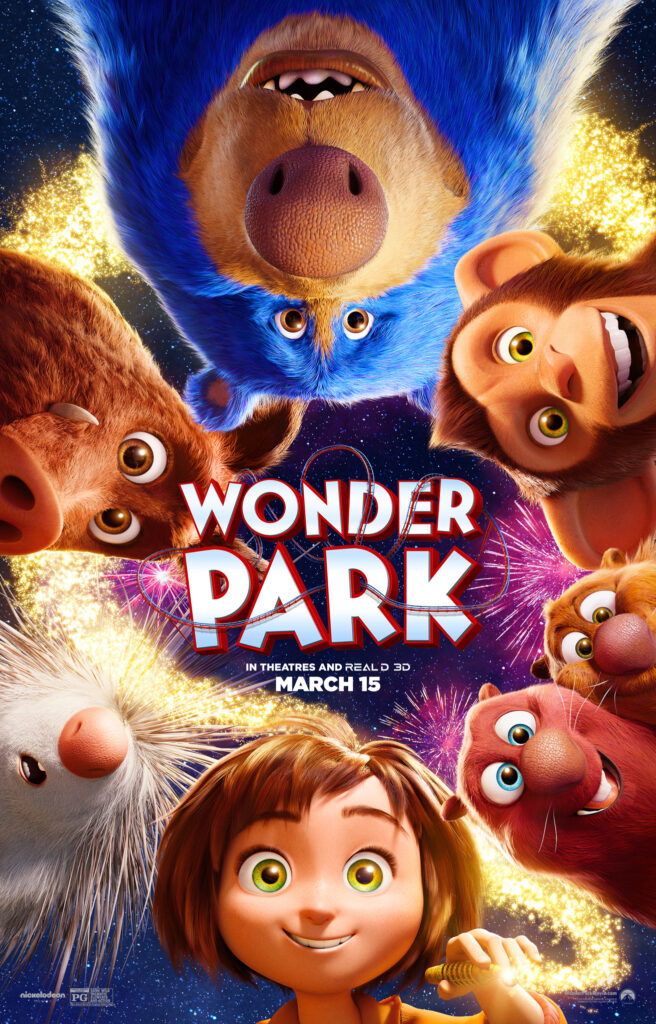 The movie Wonder Park follows a young girl named June who discovers that the real version of her magical amusement park has come to life where there are fun-loving and talking animals with the world's wildest rides. The story goes on as June and her team begin an unforgettable journey to save their park.
10. The Willoughbys (2020)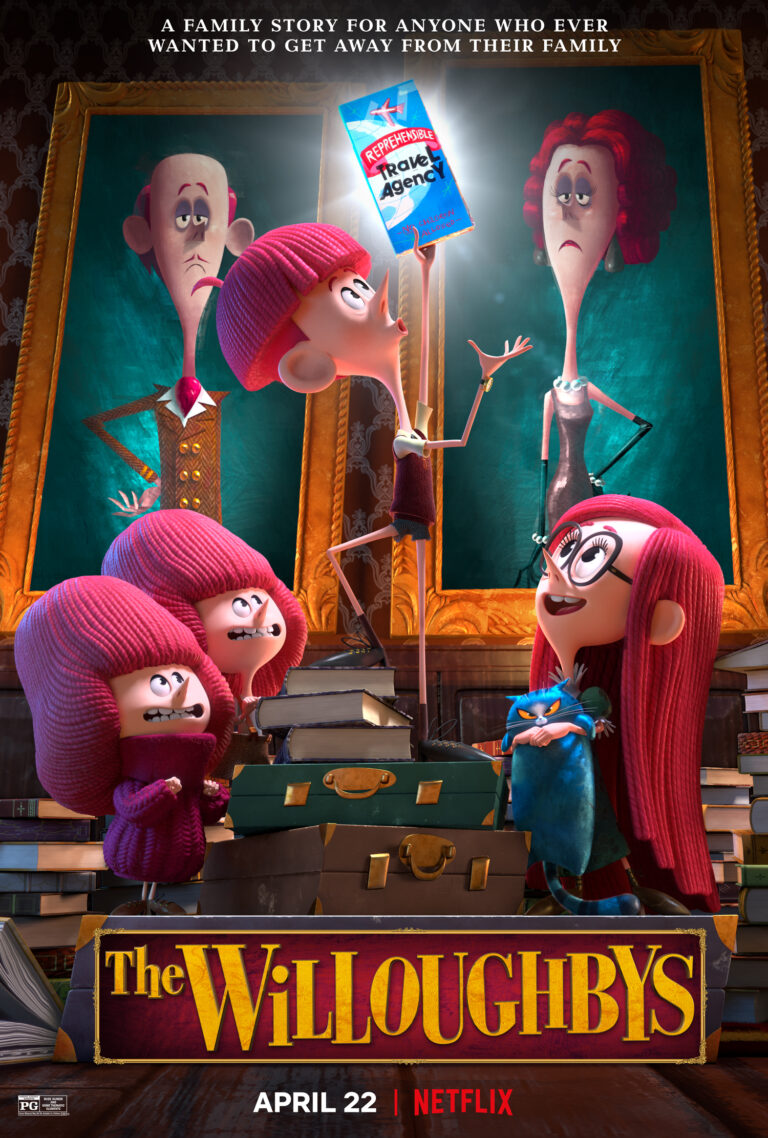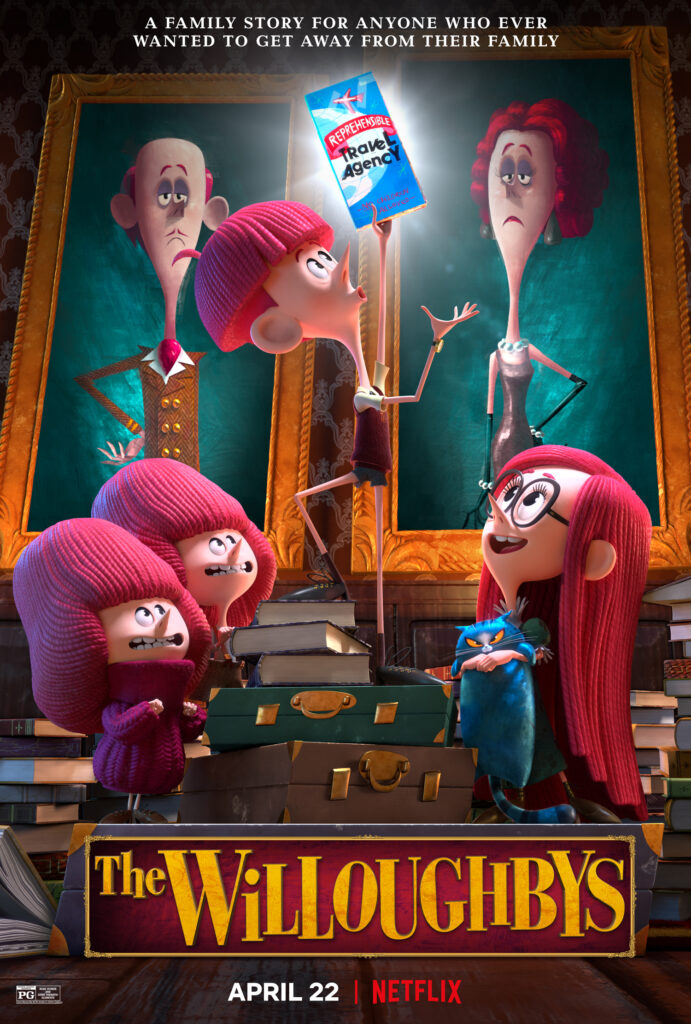 The story of Willoughbys flows around the four Willoughby kids yearning to alone themselves by sending their parents to go away on a dangerous trip with the support from the sweet nanny named Linda where she encourages them to do the things they want with Commander Melanoff; a kind but intimidating candy-maker. The story never gets too serious or scary with its visual style and it contains a message which is both timely and timeless told through a whimsical story fit for most children of any age.
11. Masameer: The Movie (2020)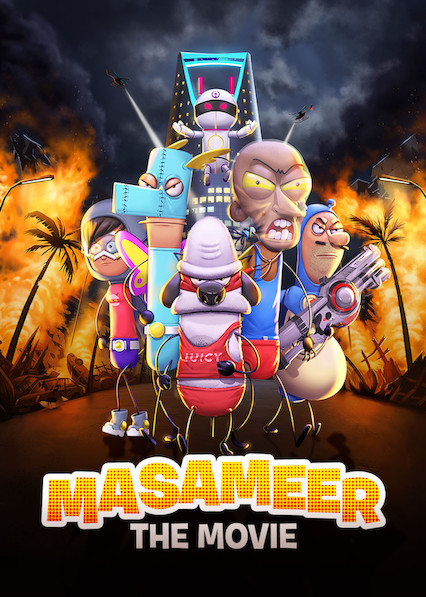 Masameer is a hilarious and animated comedy based on a Middle East web series. The story consists of a little girl who uses his passion for artificial intelligence to create good in the world using robotics by making her friends become superheroes.
12. Mary and the Witch's Flower (2018)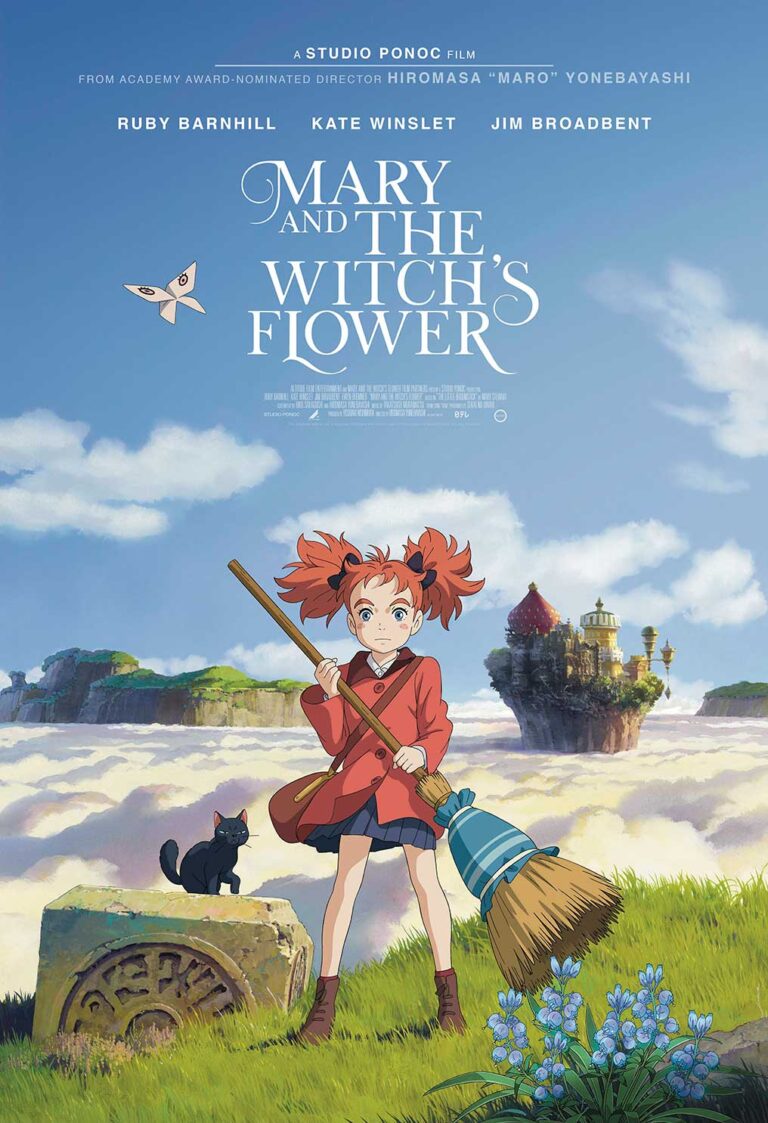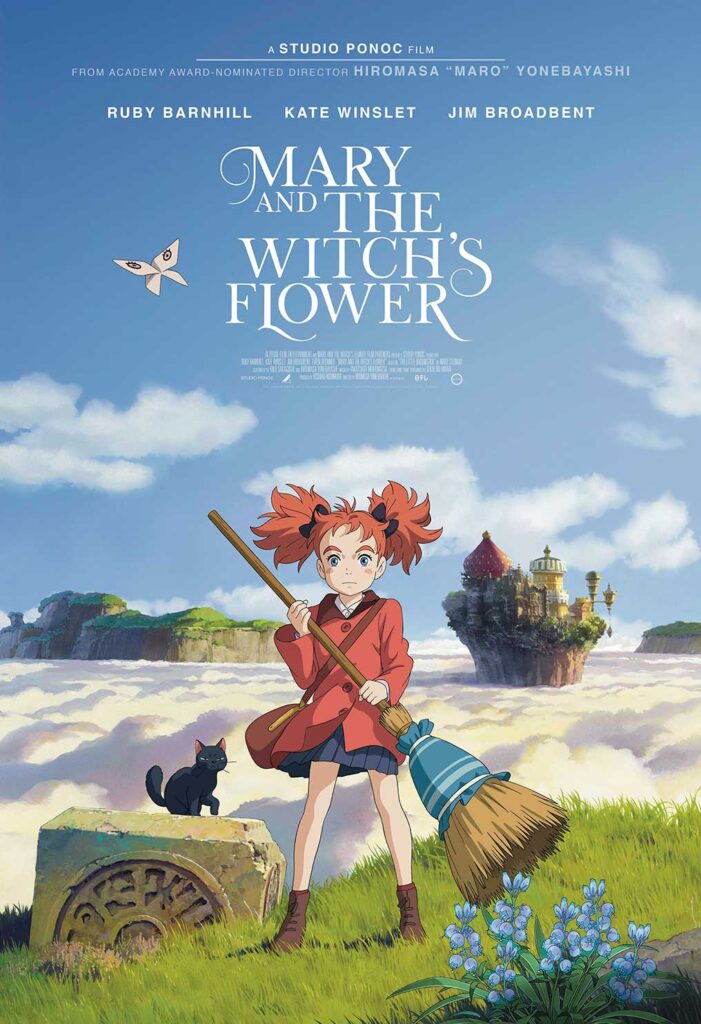 Mary and the witch's Flower is a Japanese animated movie by Hiromasa Yonebayashi. The story is about a young girl named Mary Smith who follows a mysterious cat into the jungle and finds a "fly-by-night" flower; a witch's flower that grants temporary magic abilities only for one night on whoever touches them and then a broomstick. The story follows with many adventures and discoveries with Mary where she learns that she does not need magic in her life at last.
13. Flushed Away (2006)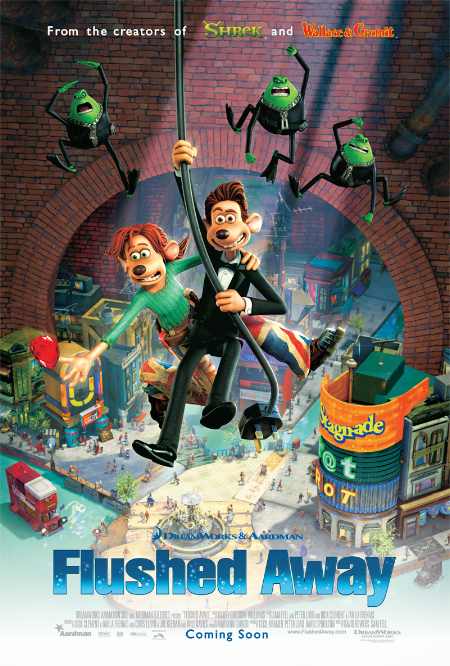 The story of Flushed Away is followed by a rodent named Roddy St. James (voiced by Hugh Jackman)who is flushed down the toilet where he expects the support of a scavenger named Rita (voiced by Kate Winslet) to find his way back to his London flat. However, a rodent-hating toad wants to exterminate these two and orders his cousin, Le Frog to do so.
14. Spider Man : Into the Spider Verse (2018)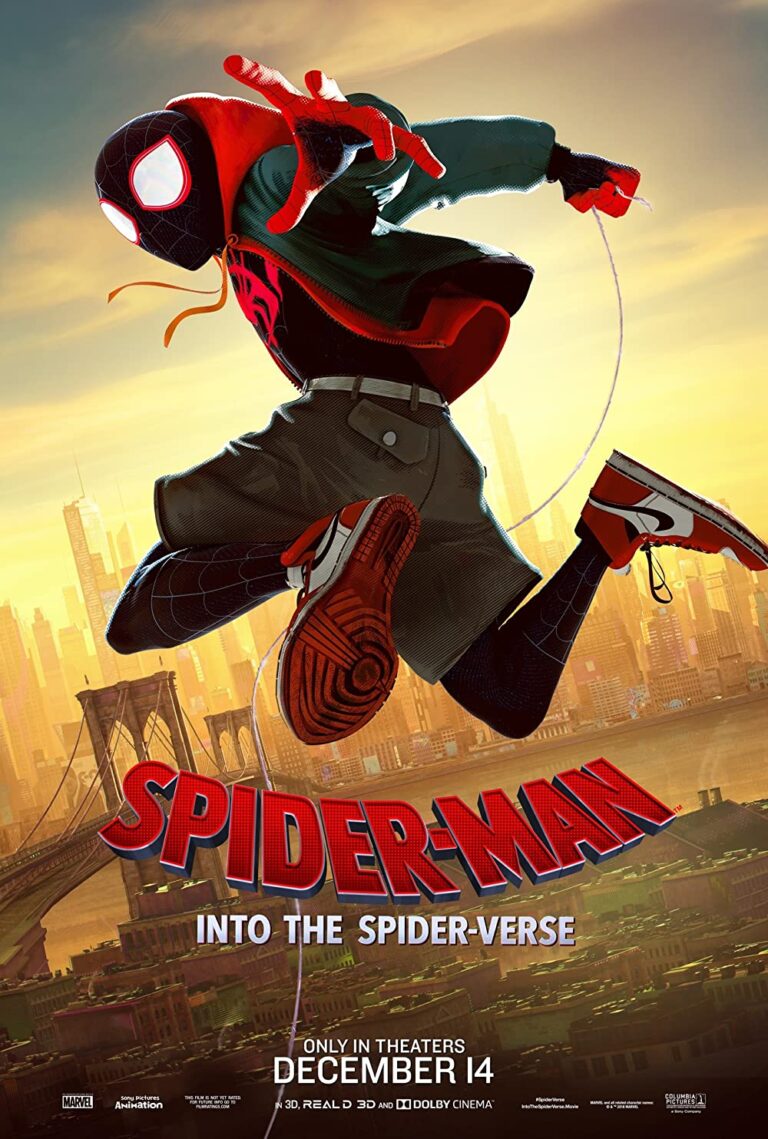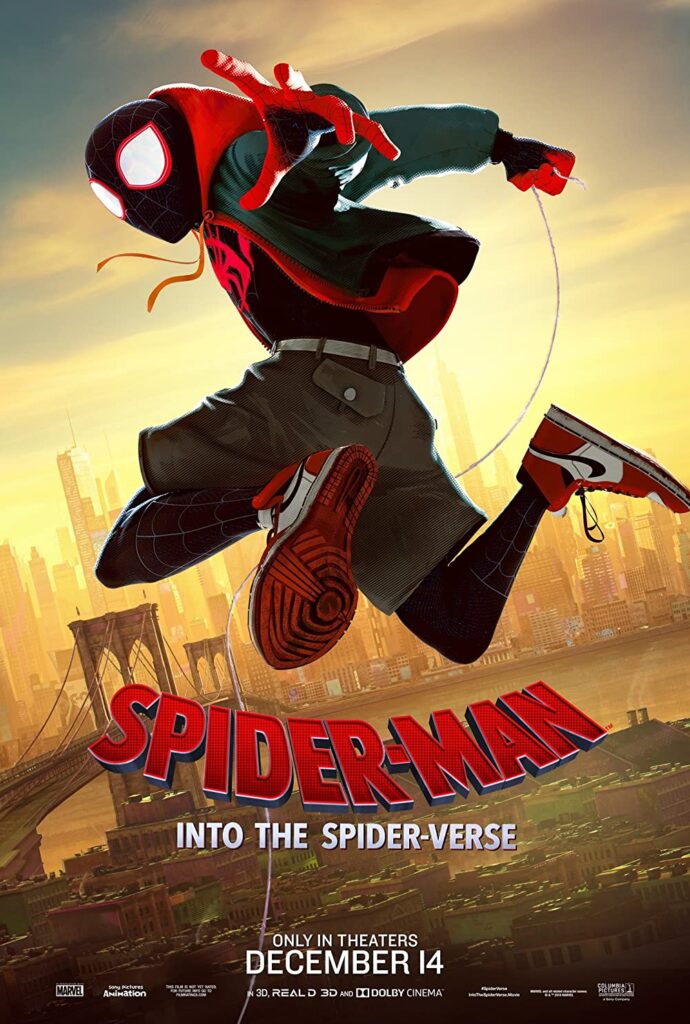 The story revolves around the character of a Brooklyn teenager, Niles Morales. As he gets bitten by a radioactive spider, develops mysteriously incredible powers which transform him into a spider man. With time he realized that there are others who share super-powers like him in other dimensions when he meets Peter Parker (the spider man of the original story). In the end, they try to use his newfound skills to fight the evil Kingpin; a hulking madman who can open portals to other dimensions.
15. Bee Movie (2007)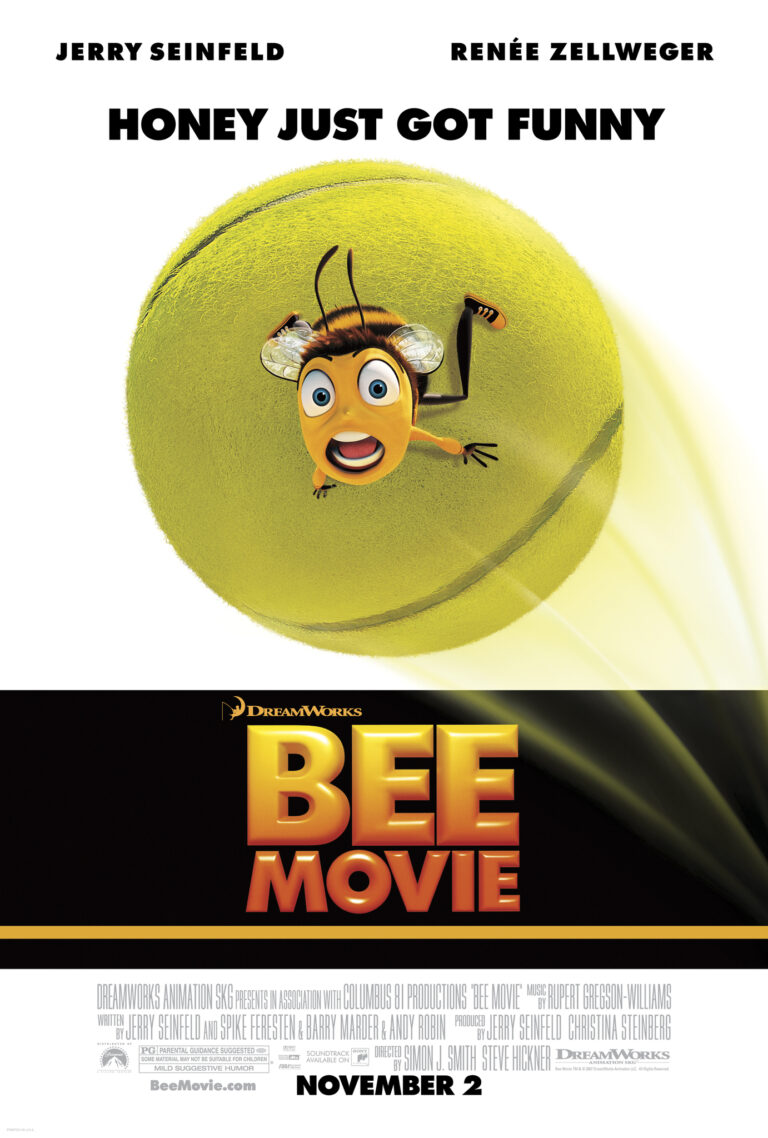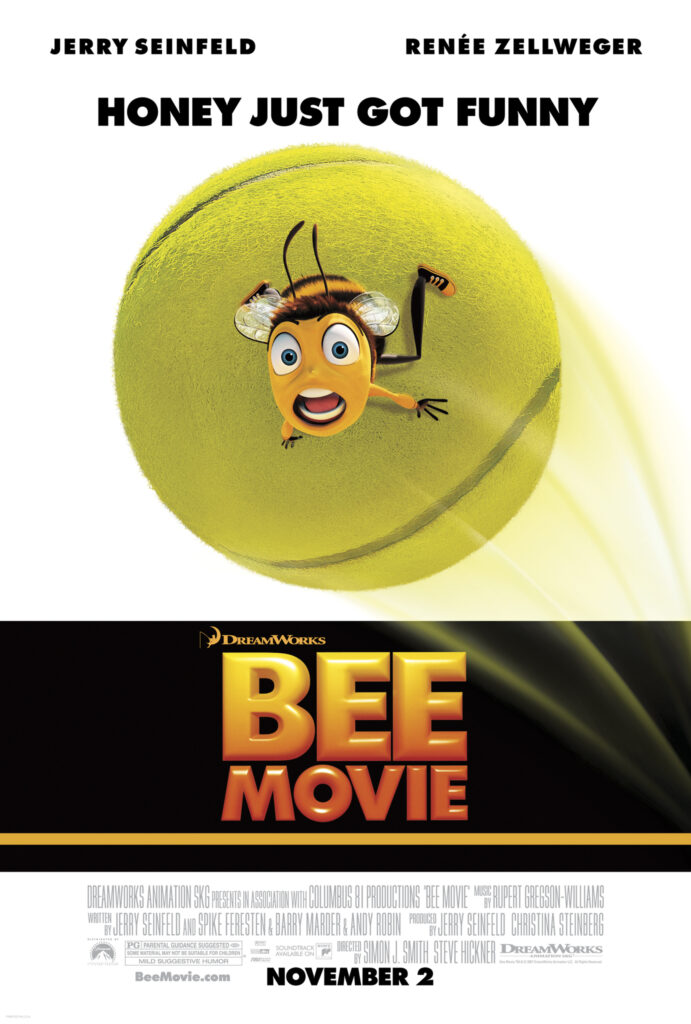 Bee Movie is the only animated movie written by Jerry Seinfeld where he voices the main character, Barry the bee. One day as he flies out of the hive for the first time breaking a rule of his species, he talks to a human. Thereby he gets to know that humans have been stealing and consuming honey from them for centuries and tries to sue the humans for stealing to obtain justice for his kind.
16. SpongeBob SquarePants (1999)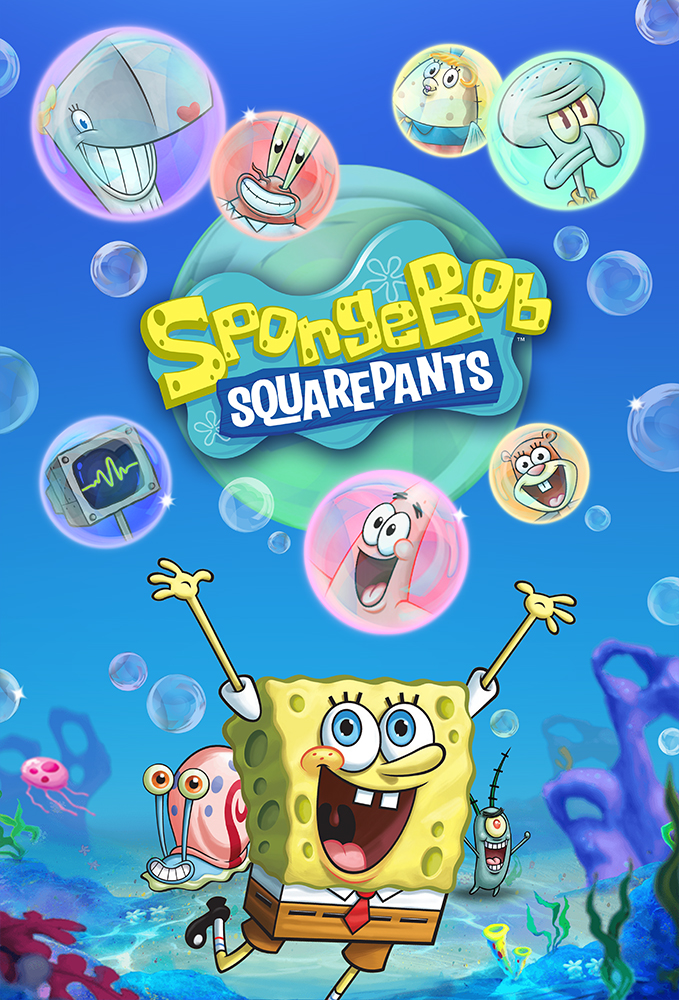 The story goes on as SpongeBob SquarePants and Patrick; his starfish friend helps to clear the name of Mr. Krabs; the owner of the Krusty Krab restaurant who has been framed for stealing the crown of Neptune; the ocean deity king. Thus they go to the Shell City, the place where they expect the crown to be with many hindrances.
17. SpongeBob Movie: Sponge on the Run (2020)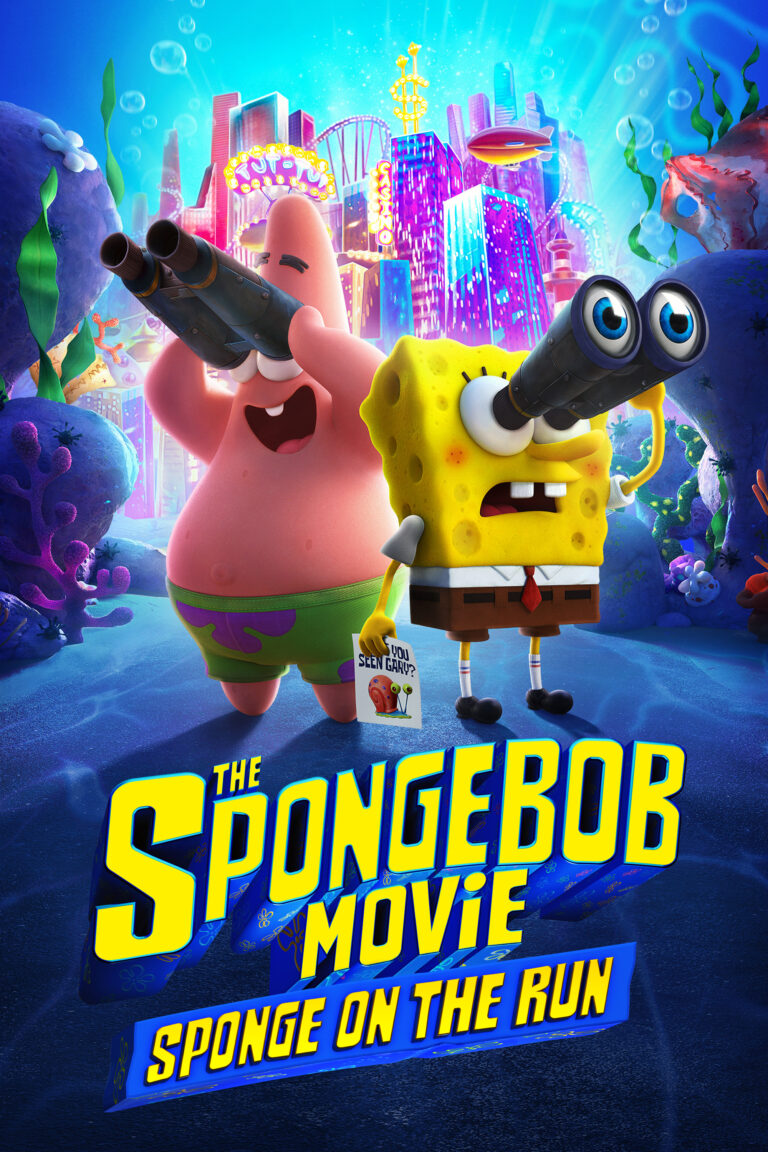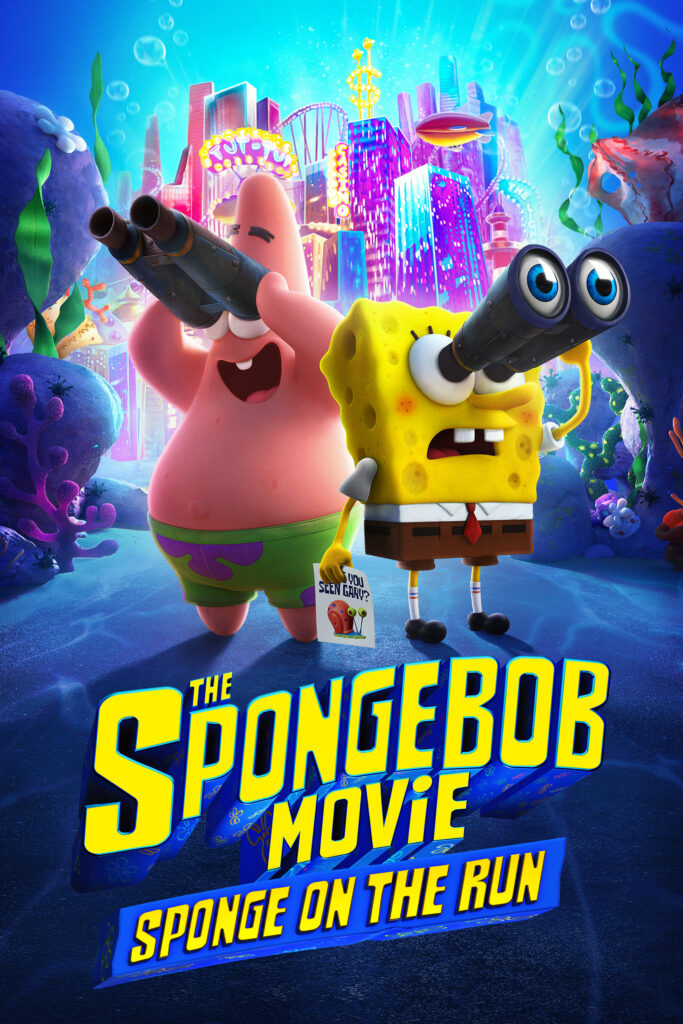 The story revolves around Sponge Bob who is deliriously enthusiastic about everything and a pleasant company during hard times that is already known by the audience.  The story is about the disappearance of Sponge Bob's pet; Gary the snail and adventure to the lost city of "Atlantic" of the main character and Patrick as they had to face to bring Gary back home. The movie mainly highlights the power of friendship.
18. A Whisker Away (2020)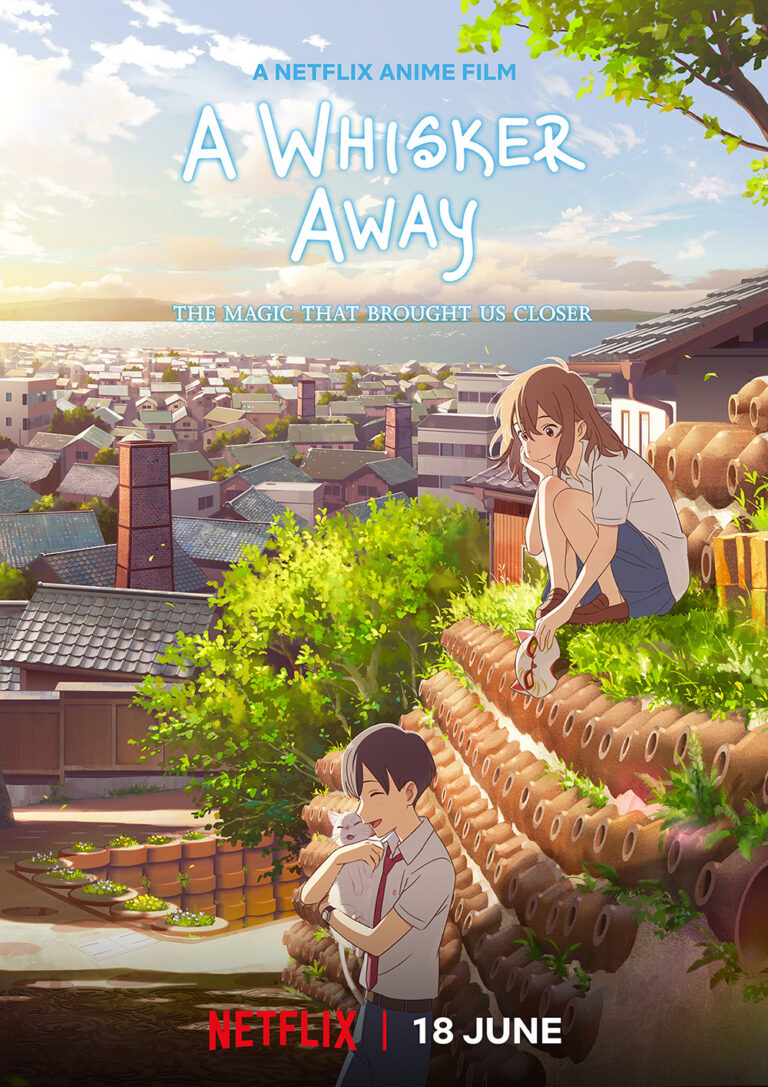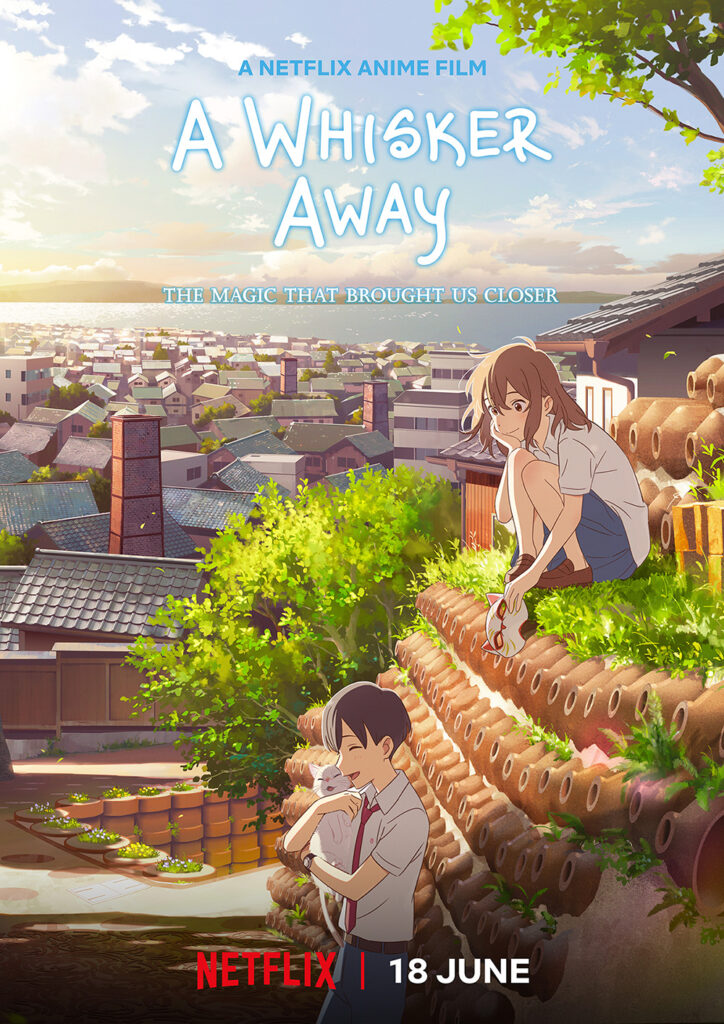 The story goes around the life of Miyo Sasaki; an unhappy middle school girl living in the town of Tokoname who was not good with her stepmother. The romance starts with Kento Hinode; her crush after receiving the magical Noh mask from a mysterious mask seller which lets her to become a cat. Even though the story may seem far from reality and creepy and the audience may find the characters a bit annoying at first, you will like the story inside A Whisker Away.
19. The Emperor's New Groove (2000)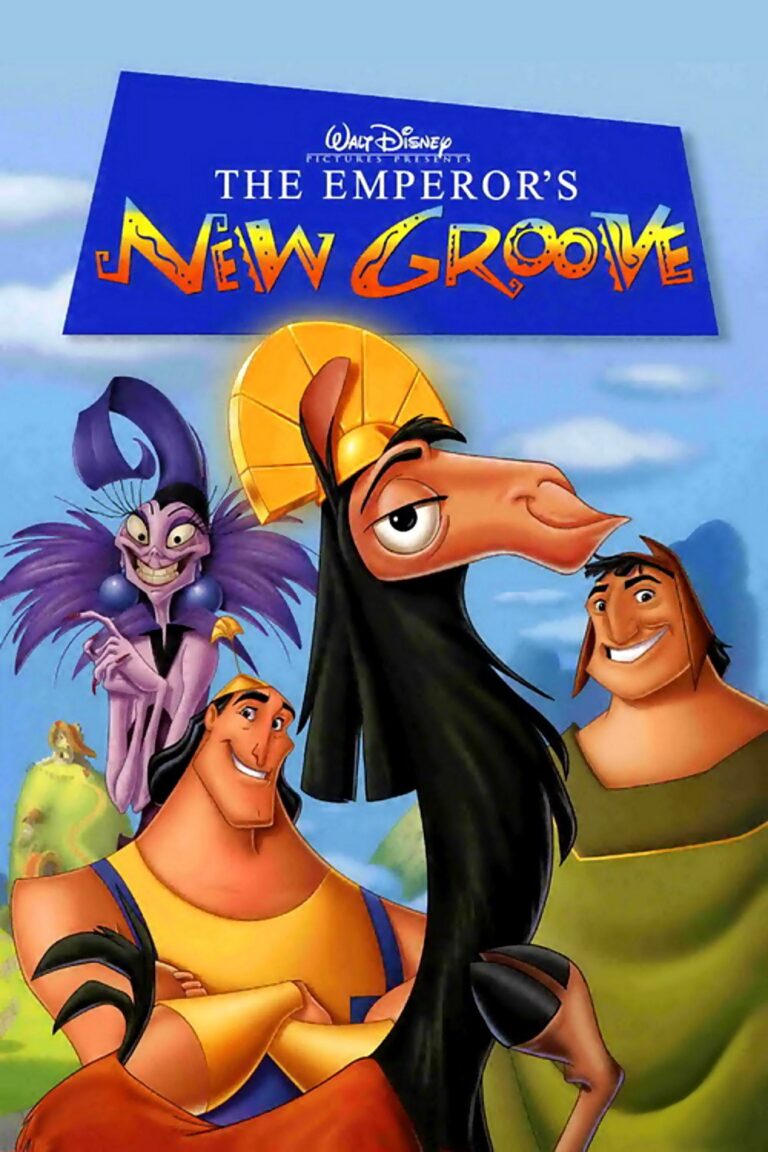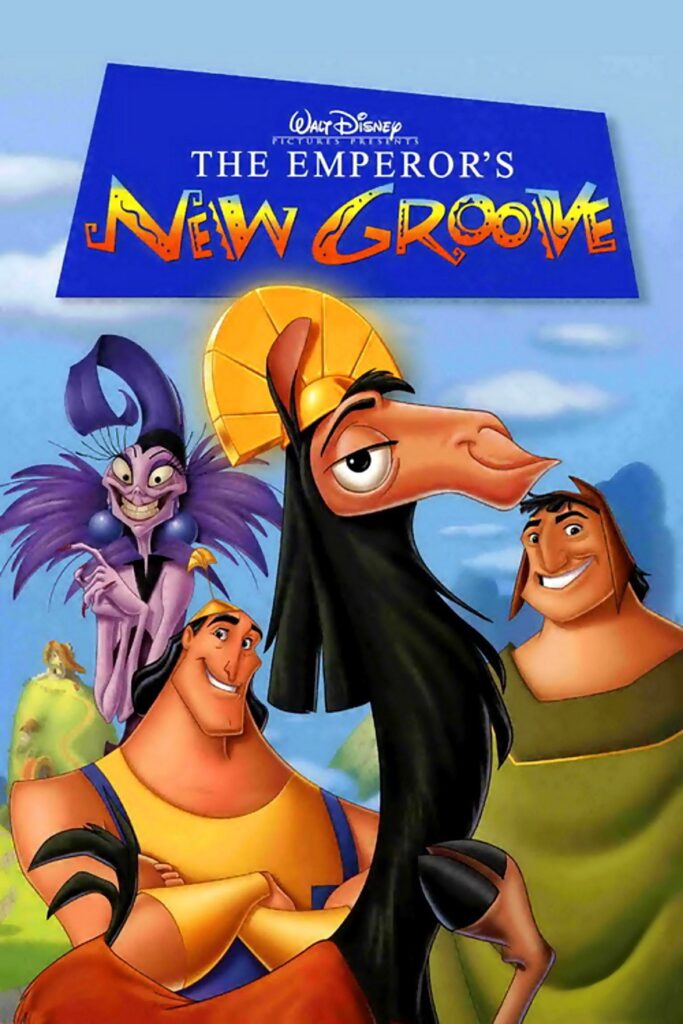 The story goes on as the arrogant young emperor Kuzco is transformed into a llama by his power-hungry advisor, diva Yzma. A dim-witted and deep-voiced palace guard named Pacha is the only chance of Emperor Kuzco to get back home and reclaim the throne before Yzma finds them down and finishes him off.
20. Captain Underpants (2017)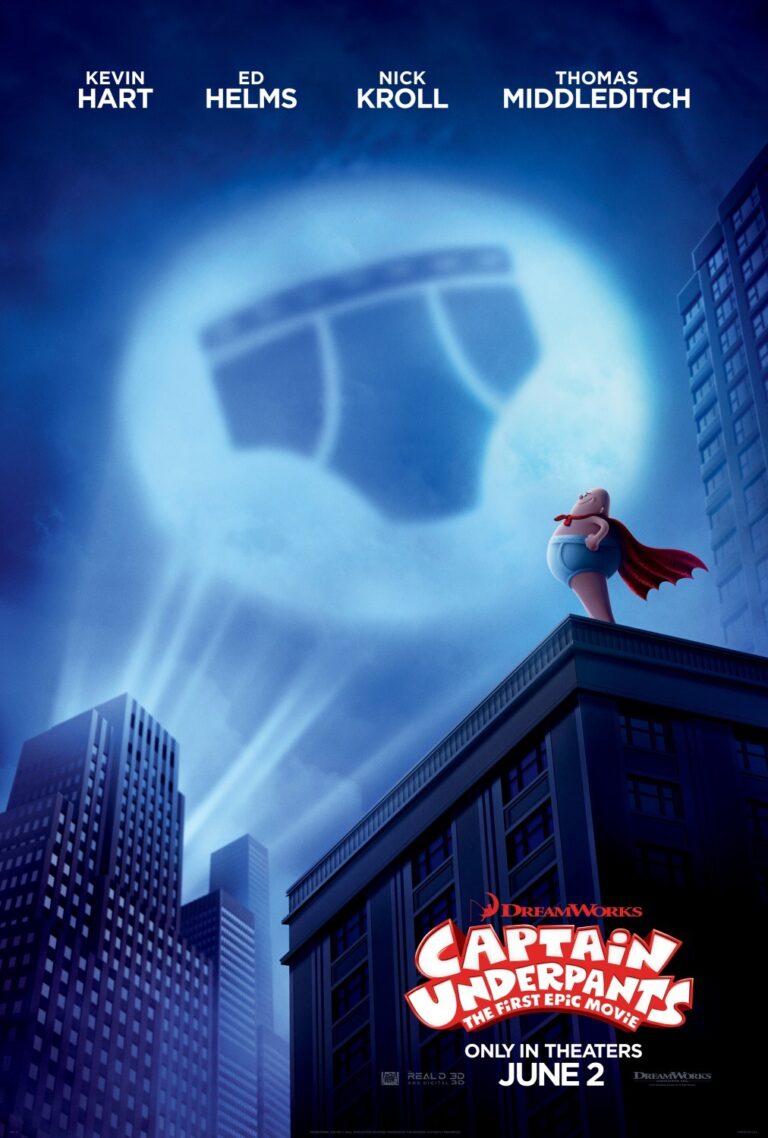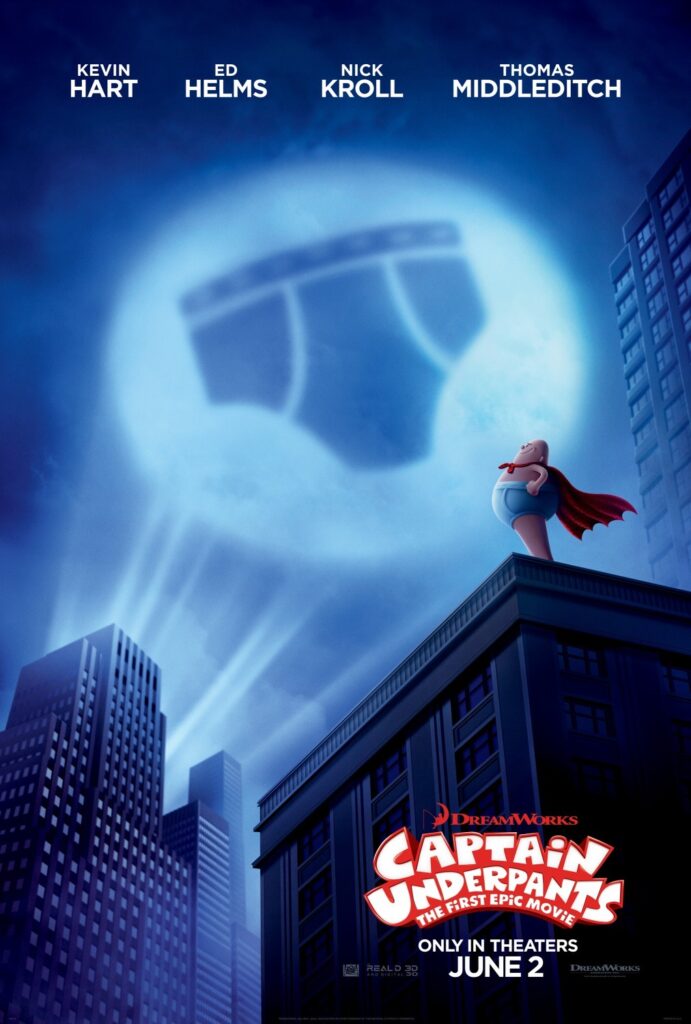 George Beard (voiced by Kevin Hart) and Harold Hutchins (voiced by Thomas Middleditch) are two elementary school pranksters. Mr. Krupp (voiced by Ed Helm) is their cruel, bossy and ill-tempered principal who hates them and their antics and threatens to end their friendship. The two boys discover a hypnosis ring they could use to hypnotize their principal and succeeded. They made him into thinking him as a superhero; Captain Underpants who fights crime while wearing only underwear and a cape considering he has superpowers. 
The movie is different from what you may expect from DreamWorks Animation.
21. The Little Prince (2015)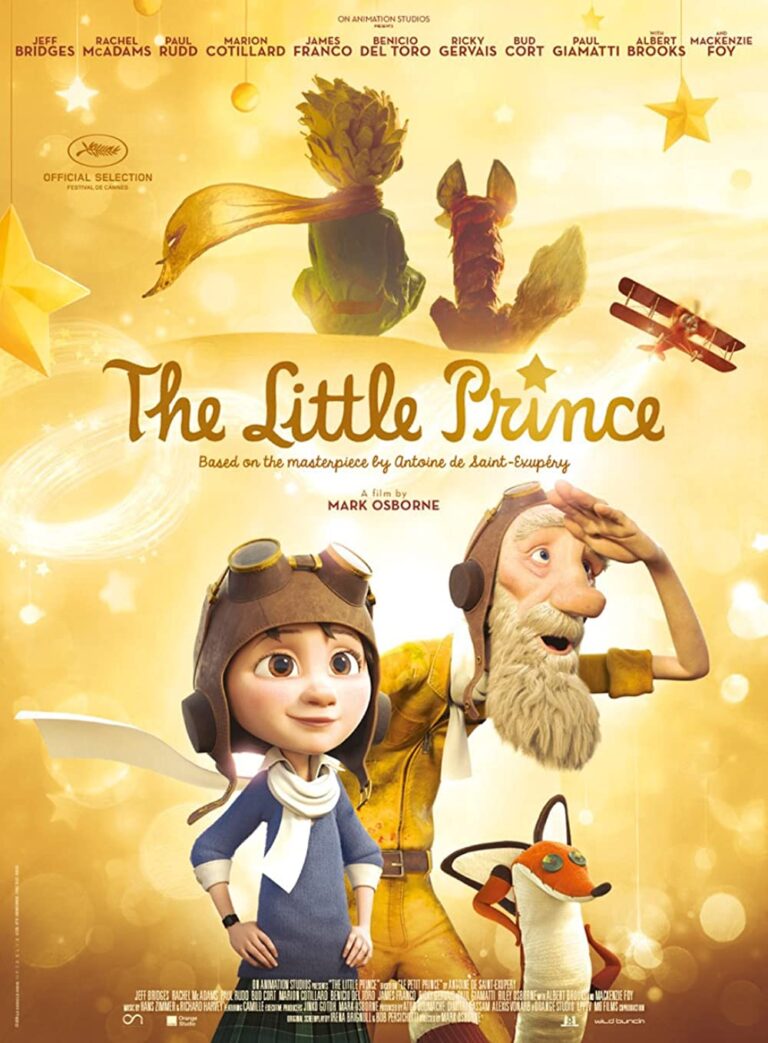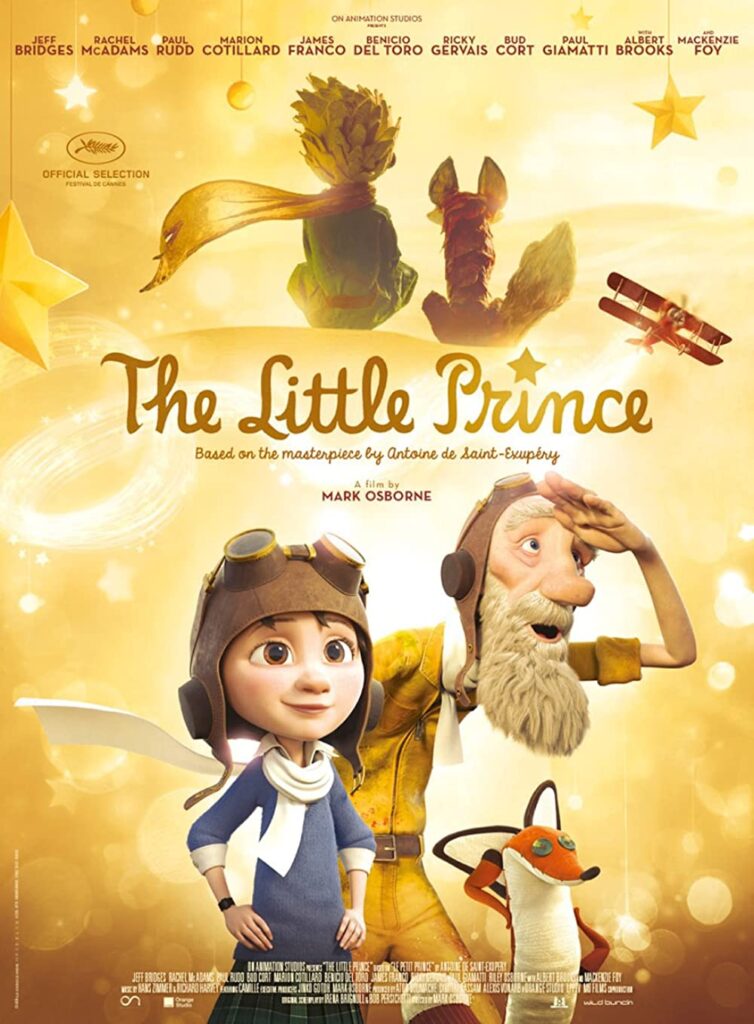 The story goes on as a little girl (voiced by Mackenzie Foy) who lives with her single mother (voiced by Rachel McAdams) next to the narrator, The Aviator's house. The little girl soon becomes friends with The Aviator as he started telling stories to her about the stories of a little prince where he visits various planets in space, including Earth which he wrote over many years. 
It's The Aviator who introduces the girls to a world where she rediscovers her childhood while getting to know that it's the human connection that matters the most and it's only with the heart that one can see the things which are invisible to the eye.
Also, the themes of friendship, loneliness, love and loss are addressed here in this animated movie. 
22. Soul (2020)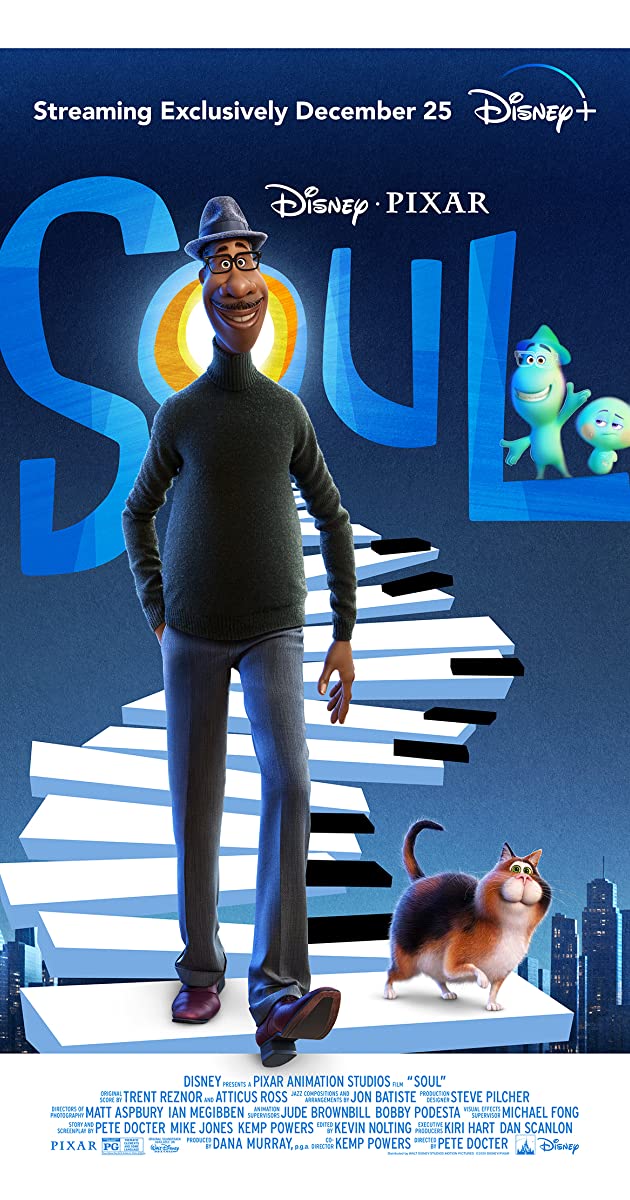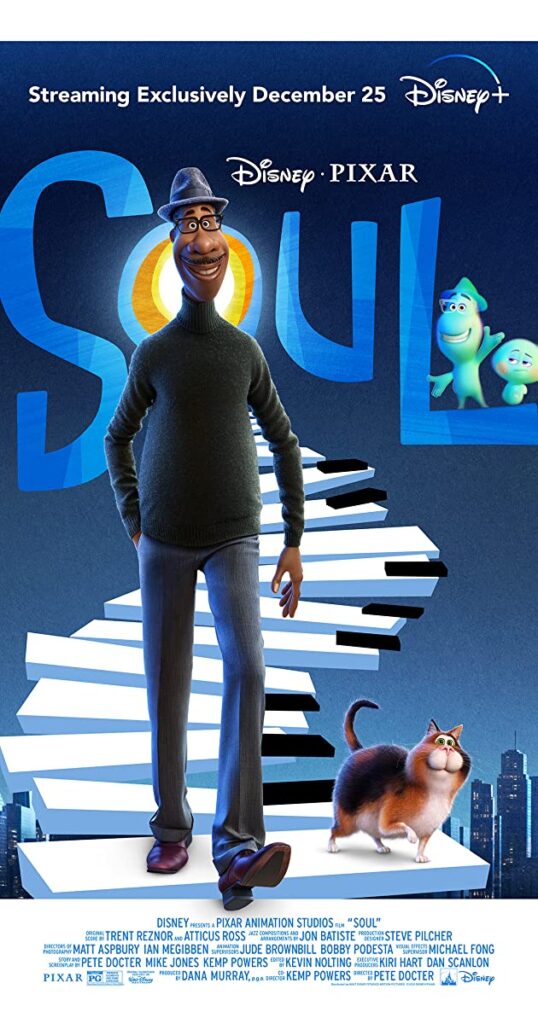 The story is about a middle school music teacher named Joe Gardner (voiced by Jamie Foxx) whose life has not gone the way he expected. In the story, he tries to reunite his soul and the body after they were separated accidentally by a near-death experience just before his big break as a jazz pianist.
23. Lilo and Stitch (2016)
The movie Lilo and Stitch is about a lonely little Hawaiian girl who gets the chance to adopt a small and ugly dog and she named it Stitch. Stitch was a product of a genetic experiment ho has escaped from an alien planet and landed on Earth accidentally. Ultimately, Lilo helps Stitch to unlock its heart and teaches it to care for others. The story's one theme is about accepting differences. 
24. Coco (2017)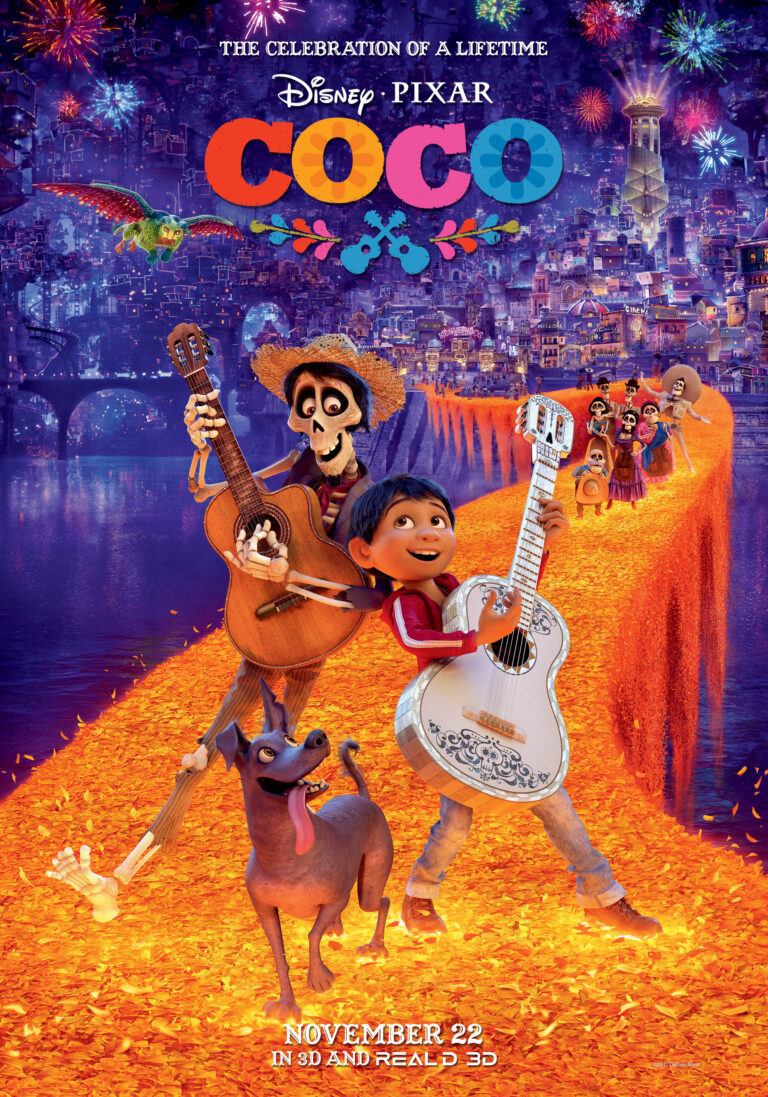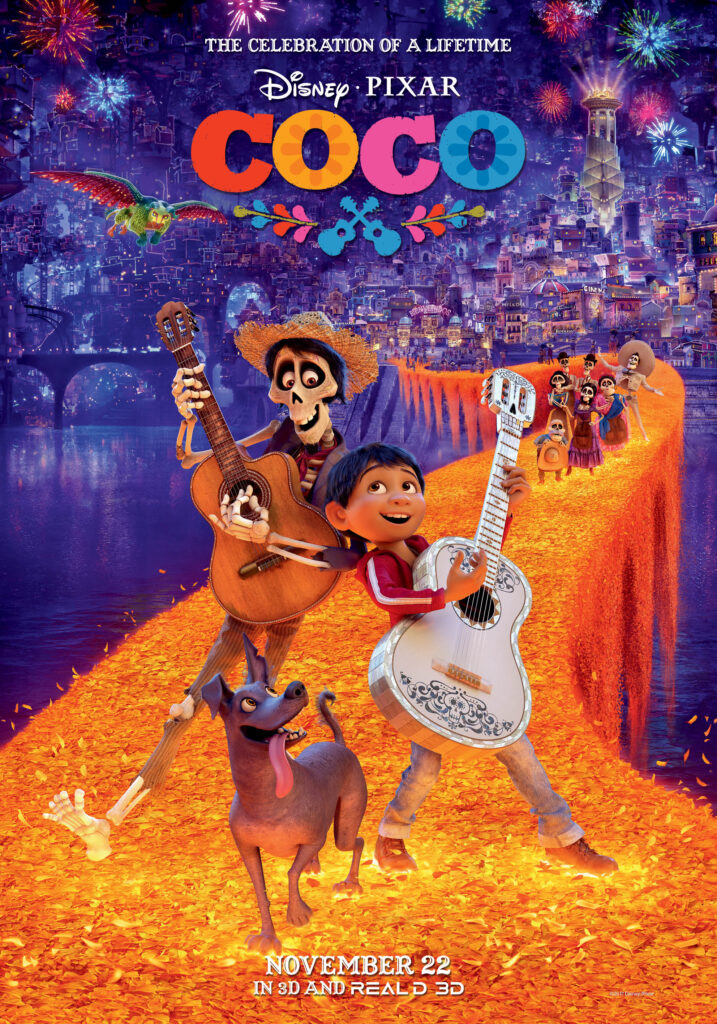 The young Miguel wants to become an accomplished musician like his idol Ernesto de la Cruz despite his family's generations-old ban on music. Later he meets Hector; a charming trickster who helps Miguel's journey to uncover the real story behind his family history.
25. Scoob! (2020)