They say no one's too old or young to watch animated movies. We know many watches these animated movies because of nostalgia. The others watch these to release their tension and stress while being entertained. Whatever the reasons are, you cannot deny the fact that they bring a level of abstraction and a kind of beauty that you can't have with other mediums. [See, Why do adults like animated movies?]. Let's get into the deep of the 10 best cartoon movies of 2020.
The majority of people start to fall in love with animated movies because of their creativity in bringing out the inner child in everyone while providing a chance to escape to a different world allowing them to forget everything that goes on with them.
2020 was not the ideal year to premier many genres of movies. Some of the movies could not be released as planned due to the outbreak of COVID 19. However, several amazing animated movies came out without losing the hopes of animated movie fans.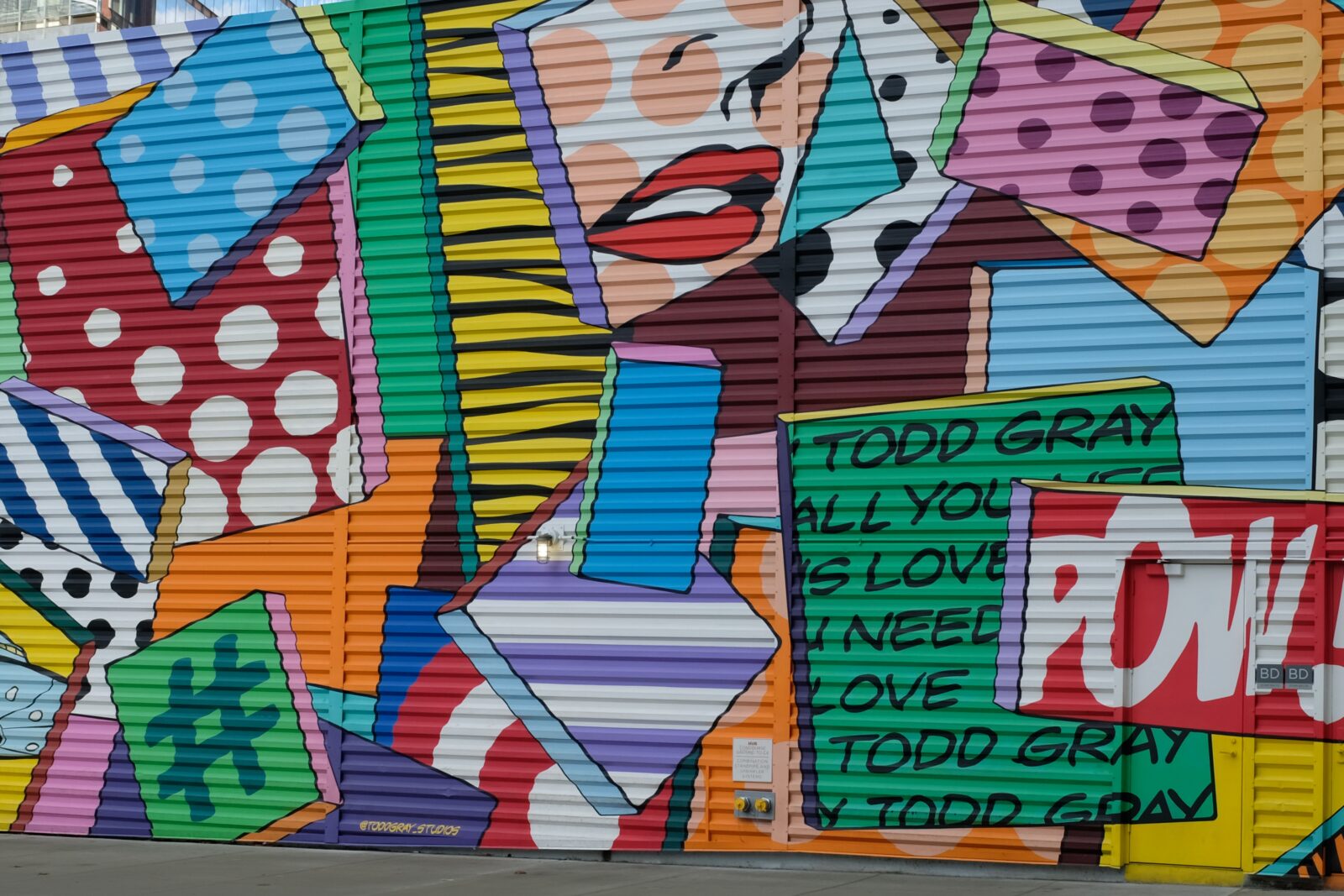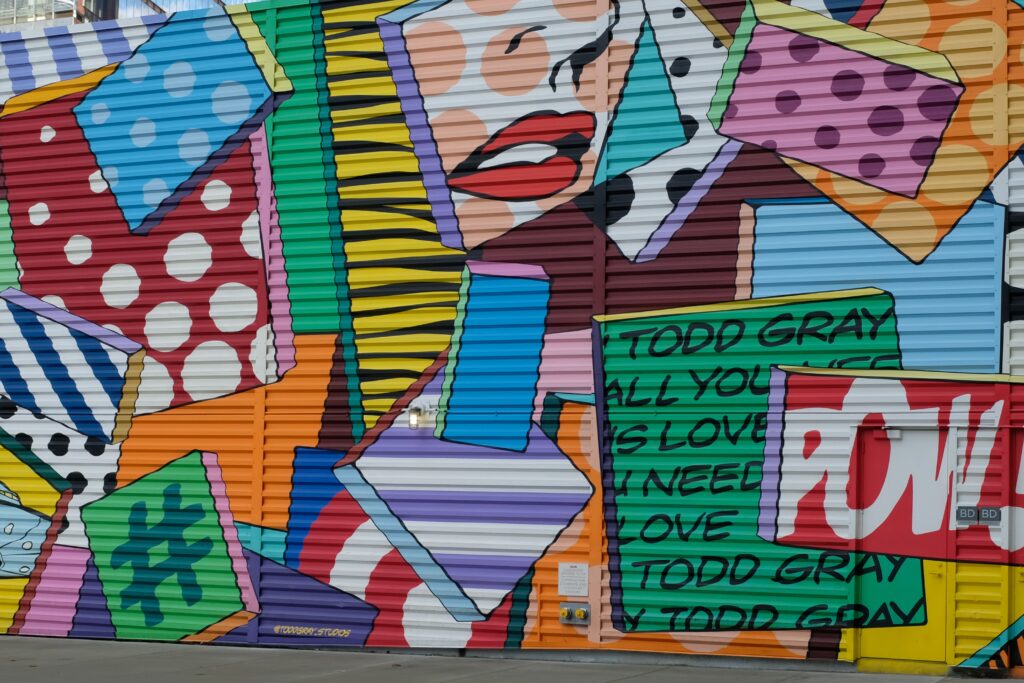 Okay, now without further ado, let's move on to the best cartoon movies 2020. Before moving on to the movies, make sure to add these Best Cartoon Movies 2020 to your watch list and thank us later!
The Best Cartoon Movies 2020
01. Soul
Soul is an American computer-animated fantasy comedy movie produced by Pixar Animation Studios and released by Walt Disney Pictures. The story is about a middle school music teacher named Joe Gardner who tries to reunite his soul and the body after they were separated accidentally by a near-death experience just before his big break as a jazz pianist.
This animated movie is directed by Pete Docter who directed Up and Inside Out and co-directed by Kemp Powers. The voice cast includes Jamie Foxx, Tina Fey, Graham Norton, Rachel House and many others. Also, this animated movie, Soul is the first Pixar movie to feature an African-American protagonist. With plenty of jokes and impressive and creative visual creations with inspiring instrumental performances, Soul opens the eyes to see how much joy is there to appreciate in this world. As Jacob Oller mentions, Soul is one of the closest yet to fully achieving that potential on an intimate, human scale.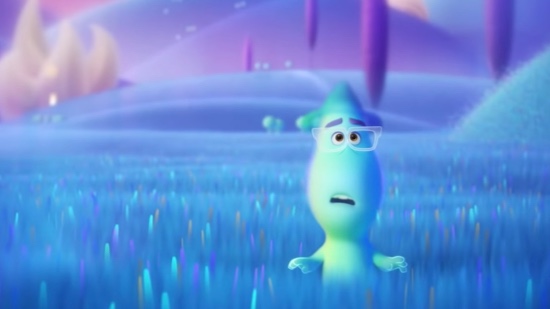 02. Onward
Onward was an American computer-animated urban fantasy adventure movie produced by Pixar Animation Studios and released by Walt Disney Pictures. This was directed by Dan Scanlon, produced by Kori Rae and written by Scanlon, Jason Headley and Keith Bunin. Also, this is voiced by famous stars like Tom Holland, Chris Pratt, Julia Louis Dreyfus and Octavia Spencer. Holland voices the character of the shy and skinny Ian who was still in his mother's womb when his father died expecting that turning 16 will inspire him to make friends and brave enough to take chances where Pratt voices the character of the big brother who is still living with their mother Julia Louis- Dreyfus and drives a retro van with a unicorn emblazoned on aside.
The story is woven mainly around these two elf brothers who attempt to bring back their dead father for a single day just to spend 24 hours with him. Ian's mother reveals a secret on his 16th birthday that his father had left an ancient magical staff with a rare gem at the top of it which would help to bring him back from the dead for 24 hours if they perform the spell accurately.
This animated movie is full of inside jokes and clever wordplay which give the movie a personal connection and make you teary.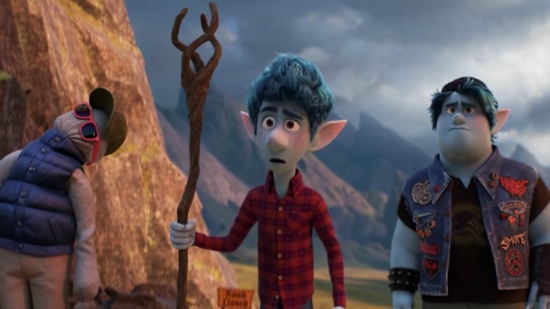 03. Wolfwalkers
Wolfwalkers is another animated fantasy adventure movie directed by Tomm Moor and Ross Stewart and produced by Tomm Moor, Paul Young, Nora Twomey and Stephan Roelants. This animated movie is the third and the last of the trilogy called "Irish Folklore Trilogy". The previous two movies were The Secret of Kells (2009) and Song of the Sea. This movie Wolfwalkers was a production of Cartoon Saloon and Melusine Productions; the makers of the aforementioned academy award-nominated movie.
The story is set in 17th century Ireland, during a time of superstition and magic existed. The story evolves with a young girl; an apprentice hunter named Robyn (voiced by Honor Kneafsey) who assists her father, an ace wolf killer Bill (voiced by Sean Bean) and gets more than she bargained for when she befriends a young wild girl from the forest named Mebh (voiced by Eva Whittaker) from a magical clan of wolfwalkers that can become wolves. As Firstpost mentions, Wolfwalkers, of course, has more in common with Ghibli titles like Princess Mononoke and eco-parables like Avatar, than anything from Pixar. The relationship between man and wolf, civilization and nature, English and Irish, stern patriarch and defiant daughter, becomes tantamount to oppression versus freedom.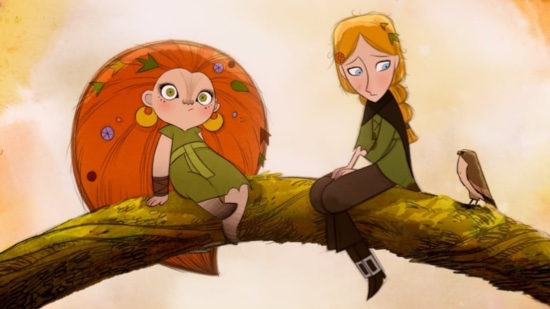 04. A Whisker Away
A Whisker Away is originally a Japanese animated movie named as Nakitai Watashi wa Neko wo Kaburu and a production of Studio Colorido, Toho Animation and Twin Engine. The movie was released in June, 2020 directed by Junichi Sato and Tomataka Shibayama on Netflix in both Japanese language and English language. The English voice cast includes Cherami Leigh, Johnny Yong Bosch, Robert Buchholz and many others.
The story goes around the life of Miyo Sasaki; an unhappy middle school girl living in the town of Tokoname who was not good with her stepmother. The romance starts with Kento Hinode; her crush after receiving the magical Noh mask from a mysterious mask seller which let her becomes a cat. Even though the story may seem far from reality and creepy and the audience may find the characters a bit annoying at first, you will like the story inside A Whisker Away.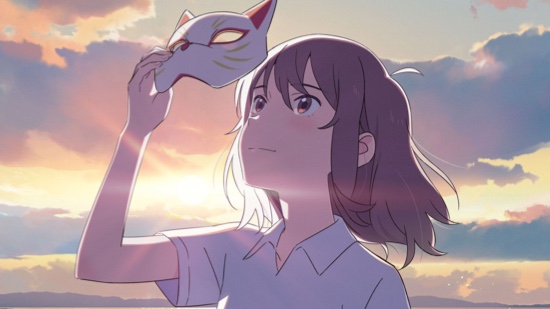 05. The Willoughbys
The Willoughbys is a Canadian-American animated comedy directed by Kris Pearn and co-directed by Rob Lodermeier which was released on Netflix in April 2020. The story is based on a novel with the same name by Lois Lowery.
The story of Willoughbys flows around the four Willoughby kids (voiced by Will Forte, Alessia Clara and Sean Cullen) yearning to alone themselves by sending their parents (voiced b Martin Short and Jane Krakowski) to go away on a dangerous trip with the support from the sweet nanny named Linda (voiced by Maya Rudolph) where she encourages them to do the things they want with Commander Melanoff (voiced by Terry Crews); a kind but intimidating candy-maker. The story never gets too serious or scary with its 'visual style and it contains a message which is both timely and timeless told through a whimsical story fit for most children of any age.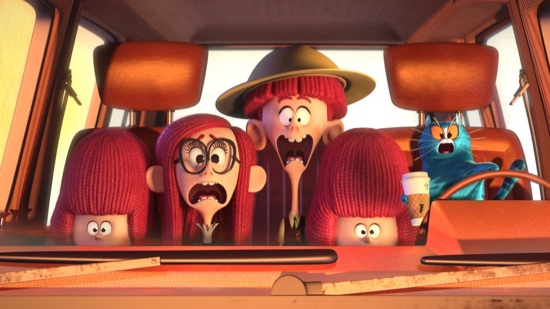 06. Over the Moon
Over the Moon is an animated fantasy musical movie directed by former Disney animator Glen Keane who became popular with animated movies like The Little Mermaid, Aladdin and Tangled. This movie was produced by Pearl Studio and Netflix Animation and is animated by
Sony Pictures Imageworks. This stars the voices of Cathy Ang, Phillipa Soo, Ken Jeong, John Cho, Ruthie Ann Miles, Margaret Cho and many other voice artists. This is the first movie by Pearl Studio that has not been produced by DreamWorks Animation. The movie was nominated for Best Animated Feature Film and Best Animated Feature at the 93rd Academy Award in Golden Globe.
The story revolves around a 14-year-old Chinese girl named Fei Fei (voiced by Cathy Ang) living with her recently singled father after the death of her mother. The girl not being able to stop grieving for her mother clings to her mother's traditional stories of the goddess Change (voiced by Phillipa Soo)which lives on the moon. She tries to make her father believe that the goddess still exists and persuade him to stop looking to start a new family.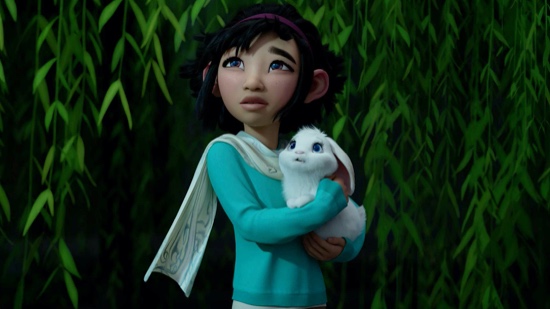 07. The SpongeBob Movie: Sponge on the Run
The Sponge Bob Movie: Sponge on the Run is an American animated movie based on the animated television series Sponge Bob Square Pants by Stephen Hillenburg and is a production of Paramount Animation, Nickelodeon Movies and United Plankton Pictures. This animated movie is voiced by many dubbing artists such as Tom Kenny, Awkwafina, Matt Berry, Snoop Dogg, Bill Fagerbakke, Clancy Brown, Keanu Reeves and many other artists. The movie was released in August 2020 in Canada first on Netflix and then on others.
It revolves around Sponge Bob who is deliriously enthusiastic about everything and a pleasant company during hard times that is already known by the audience. The story is about the disappearance of Sponge Bob's pet; Gary the snail and adventure to the lost city of "Atlantic" of the main character and Patrick as they had to face to bring Gary back home. The movie mainly highlights the power of friendship.
08. The Croods: A New Age
The Croods: A New age is another animated adventure comedy movie produced by Dreamworks Animations and distributed by Universal Pictures. This movie is a sequel to the movie The Croods premiered in 2013. The movie is directed by Joel Crawford and voiced by Nicolas Cage, Emma Stone, Ryan Reynolds, Catherine Keener, Clark Duke, Cloris Leachman, Peter Dinklage and many other voice artists. This was released in November 2020 even though it was first announced in 2013. This movie was also a nomination for the Golden Globe Award for the Best Animation Feature film.
However, the story's woven around the Neanderthal family (voiced by Nicolas Cage, Emma Stone, Catherine Keener and Clark Duke) who are in search of a perfect place to call home with Eep's sophisticated but orphaned boyfriend, Guy (voiced by Ryan Reynolds) who is in search of the ambiguous "Tomorrow". They find the garden of Phil (voiced by Peter Dinklage) and Hope Betterman (voiced by Leslie Mann) who have already embraced modern technology and build a huge wall around their home to separate themselves from the outside world. However, in the end, the Bettermans allow the Croods to live in their land as neighbors. Also, Guy realizes that his "tomorrow" is Eep herself.
09. Trolls: World Tour
Trolls: World Tour is an American animated musical comedy produced by Dreamworks and distributed by Universal Pictures. This movie is a sequel to the movie Trolls premiered in 2016. The movie is directed by Walt Dohrn and screenplay by Jonathan Aibel, Glen Berger, Elizabeth Tippet, Maya Forbes and Wallace Wolodarsky. Released in April 2020 this second movie is also worthy of praising just like the first one and equally fun while some say the second is better than the first. Also, this movie is voiced by several stars such as Anna Kendrick, Justine Timberlake, Rachel Boom, James Corden, Ron Funches, Kelly Clarkson and many others.
The story revolves around two trolls Poppy and Branch (voiced by Anna Kendrick and Justine Timberlake); who are thick as thieves discover the existence of other troll tribes. They try to deal with their feisty and evil queen of Rock, Barb (voiced by Rachel Bloom) as her only aim is to destroy every other form of music.
10. My Hero Academia: Heroes Rising
My Hero Academia: Heroes Rising is originally a Japanese animated superhero movie named Boku no Hiro Akademia directed by Kenji Nagasaki produced by Bones Inc. and distributed by Toho. It was released in Japan in December 2019 and in North America on February the following year, 2020 with much positive feedbacks from critics. And it is voiced by several dubbing artists Justin Briner, Clifford Chapin, David Matranga and many others.
The story is about a world where humans are born with certain unique abilities known as "Quirks" and Izuku Midoria; a young boy's dream of becoming a hero one day even though he was not born with any powers. The story is filled with power struggles and jealousy as they aspire to become professional superheroes.
Read more 8 Best KissCartoon Alternatives